Demolition kicks off first phase of Burlington's Moran Plant redesign
Published: Aug. 19, 2020 at 8:33 AM EDT
|
Updated: Aug. 19, 2020 at 5:20 PM EDT
BURLINGTON, Vt. (WCAX) - It was a long-awaited milestone as deconstruction began on the Moran Plant in Burlington Wednesday. But while the $6.5 million project marks the start of something new, the future use of the space still holds as many questions as answers.
There's a bit of irony in having a groundbreaking for a tear-down. Which is why Burlington Mayor Miro Weinberger on Wednesday handed out commemorative bricks to celebrate the demolition of the Moran Plant. "It is a day long in the coming," Weinberger said.
The defunct power plant has long been an eyesore on an otherwise-picturesque waterfront and a lasting reminder of a problem not solved. As the area around it revitalized with bike paths, skateparks, marinas, sailing centers and dog parks, Moran gathered grafitti.
"One of the most elusive elements of the waterfront revitalization strategy over these years has been this beast behind me," said former Burlington Mayor Peter Clavelle.
For more than 30 years, no one could figure out how to turn the 40,000 square-foot vacant building into something more -- something to serve the public, something that wouldn't cost taxpayers a fortune. Activists, artists, and dreamers put forth ideas to save the structure. Finally, in 2018 they found one that stuck.
"I'm so relieved that this was happening, because as some of my New Moran team would say, we did talk about chaining ourselves to the building if it was going to be demolished -- which would have gotten ugly," said Katharine Montstream, a local artist that helped conceptualize the latest effort.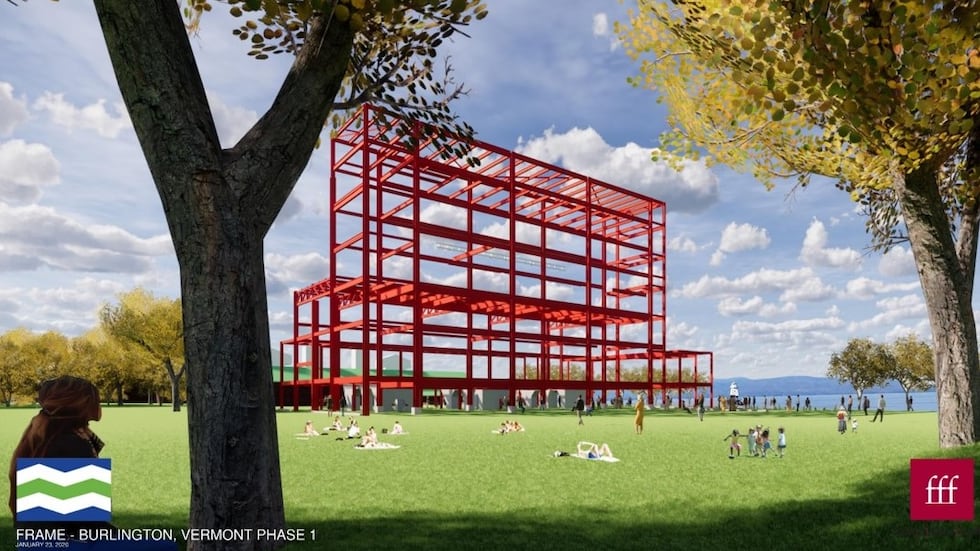 City leaders call it a "Fearless Relook at Moran Electric," or FRAME. An appropriate acronym because that's what it'll be when phase 1 is done. For the next year workers will strip the bricks and walls away, fill in the basement, and shore up the building. The $6.5 million price tag is paid for with a combination of TIF funds, federal grants, and an environmental settlement with Burlington Electric.
At the end of 2021, the city has to figure out what goes in next and how to pay for it. They don't have answers for that yet, but plenty of visions. "Maybe create a little magic too. Do something to create a soaring memorable landmark of a public space here," Mayor Weinberger said.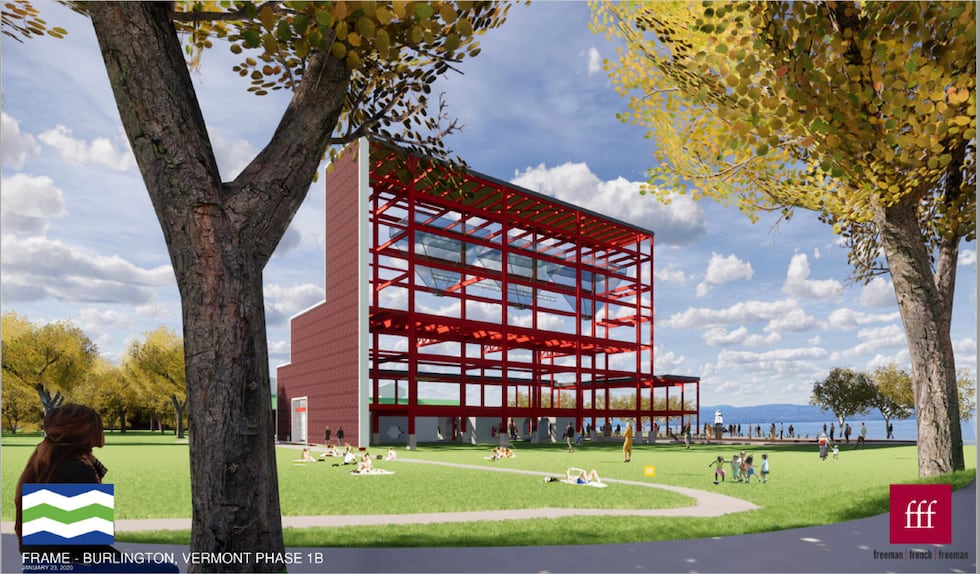 While the city doesn't know what goes in here next, they hope the FRAME concept will give them flexibility. Possible uses include turning the space into an open-air pavilion with a skating rink, viewing decks, cafes and more. But none of that is certain.
Copyright 2020 WCAX. All rights reserved.