Vt. man facing 2nd-degree murder charge in stabbing death
Published: Apr. 13, 2022 at 3:41 PM EDT
|
Updated: Apr. 13, 2022 at 7:13 PM EDT
MORRISTOWN, Vt. (WCAX) - The arraignment of a man charged in a fatal Morristown stabbing is expected Thursday in Hyde Park.
Seth Brunell, 43, has been charged with second-degree murder in the stabbing death of Fern Feather, 29, of Hinesburg. Brunell appeared in court in Hyde Park Wednesday but did not offer a plea and the hearing was held for 24 hours.
Justin Greaves says he has known Feather for many years. Feather recently came out as a transgender woman but at the time of our interview, Greaves was not aware of that and refers to Feather as "he."
"Such a kind person. He was always there for you. He always wanted to talk to you if you had any problems. He was going to be an ear for you and he was a very loving person," Greaves said.
According to court documents, Brunell spent several days with Feather and claimed Feather made a sexual advance on him before attacking him. Brunell says he then stabbed Feather in self-defense. However, police say Brunell was not injured and there was no evidence of the attack. Now, the state wants Brunell to serve life behind bars.
"The community is outraged and devasted by this violent act. We are lucky we have some of the best law enforcement in the country and we are not used to seeing this kind of violence in our area but we will pursue it fully and make sure justice is served," said Lamoille County Deputy State's Attorney Aliena Gerhard.
Greaves says that Feather was always just trying to do the best for people and also loved taking care of animals. He says people need to continue to take care of each other in Feather's absence. "I think that that's what everyone needs to take away, because we need to have a better sense of community and just being there for each other. If someone has a problem, give them a hand," Greaves said.
Governor Phil Scott Tuesday evening issued a statement about the case:
"Across the country, we have seen disturbing hostility towards the transgender community. Unfortunately, recent events show we are not immune to this in Vermont, and we must commit to continuing our work to make Vermont a more inclusive and welcoming place. Exploiting fear and targeting divisive rhetoric at people who are just trying to be who they are is hateful and can lead to violence.
"I ask Vermonters to do their part to ensure everyone feels safe in our state and to engage in these conversations from a place of empathy and understanding. Legitimate policy debates can and should be had and should be fact-based and respectful. Sadly, data shows transgender people are more likely to be victims of violence and die by suicide so it's important to realize 'how' we discuss these issues matters.
"To Vermonters in the LGBTQA+ community, I want you to know we stand with you and support you but know we have more work to do."
The state's attorney's office says that support services will be available for the many friends of Feather who are grieving.
Brunelle will be arraigned Wednesday in Hyde Park.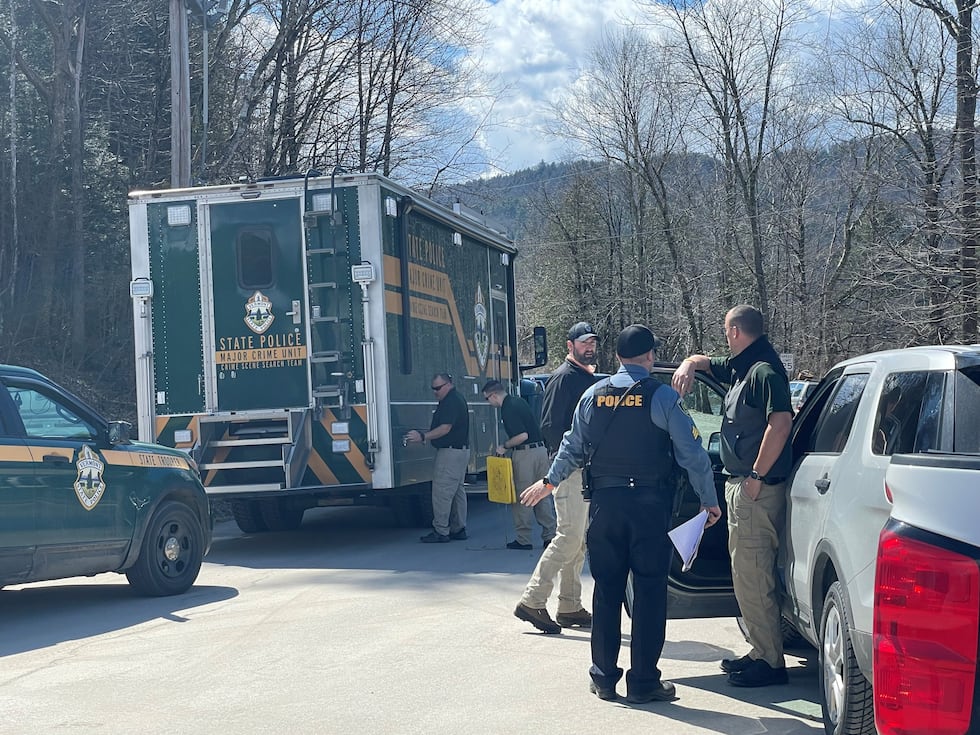 Related Story:
Police arrest suspect in Morristown homicide, ID victim
(Copyright 2022 The Associated Press. All rights reserved. This material may not be published, broadcast, rewritten or redistributed without permission.)