Officer talks teen off bridge, shares hug: 'Things will get better'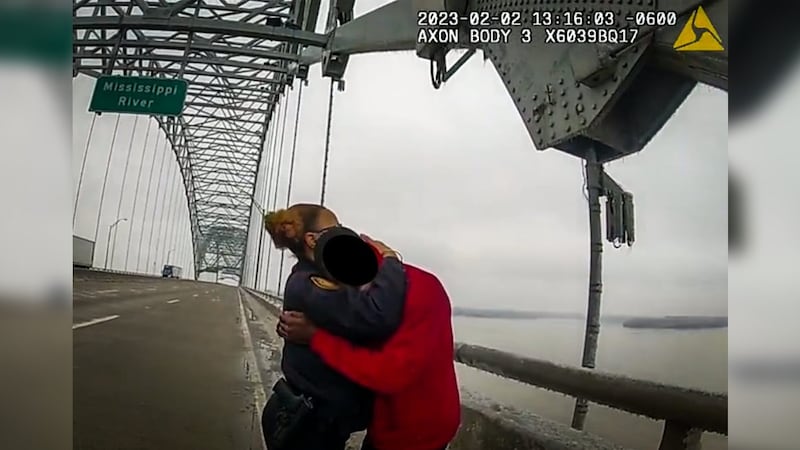 Published: Feb. 4, 2023 at 4:24 PM EST
|
Updated: Feb. 4, 2023 at 4:25 PM EST
MEMPHIS, Tenn. (WMC/Gray News) - Authorities in Tennessee say officers were able to contact a teen who was possibly contemplating suicide.
According to the Memphis Police Department, officers responded to a call regarding a person on the edge of a bridge on Interstate 40 Thursday.
Arriving officers said they located the person standing on the outside ledge of the bridge.
Memphis police said Officer Shaw began to talk with the person and found out he was 17 years old who recently became a father.
Police said he told Officer Shaw about how he was stressed about being a new father and about how life is stressful.
Authorities said Officer Shaw, being a mother herself, talked with the 17-year-old and shared with him how she understood his stress.
Officer Shaw reportedly spoke to the teen for nearly 15 minutes and convinced him to hold on to her while helping him to safety.
After he was pulled from the ledge, the two hugged, police said.
According to the department, Officer Shaw told him that "Things will get better."
Memphis police said the 17-year-old thanked the officer for being there and helping him.
Copyright 2023 WMC via Gray Media Group, Inc. All rights reserved.