Vt. doctor reacts to expansion of medical aid-in-dying law to nonresidents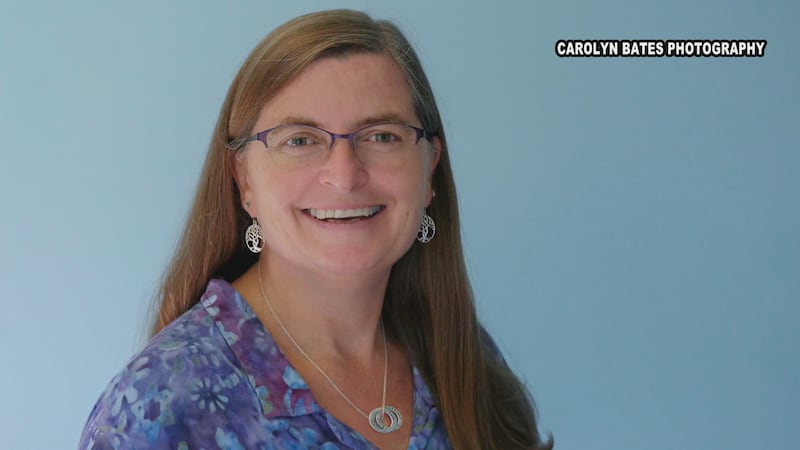 Published: May. 3, 2023 at 10:50 PM EDT
MIDDLEBURY, Vt. (WCAX) - Vermont has become one of the only states in the nation to grant out-of-staters the right to exercise medical aid-in-dying. The Middlebury doctor who's credited with helping to change the law says it's a victory for equal access to health care.
Dr. Diana Barnard is the lead palliative care physician at UVM Health Network Porter Medical Center. She says since Vermont Gov. Phil Scott signed the bill Tuesday, repealing the Patient Choice and Control at End of Life Act's residency requirement, some of her New York patients are already exploring this new end-of-life resource.
Barnard is one of two plaintiffs who in March settled a federal lawsuit against Vermont for limiting access to people who live in the state. Last August, the national advocacy group called Compassion & Choices sued on behalf of Barnard and Lynda Bluestein, a Connecticut resident. They argued limiting who can access health care and where violates the U.S. Constitution's guarantee of equal treatment. As part of that agreement, Bluestein became the first nonresident granted access to medical aid-in-dying in Vermont.
Terminally ill people can now travel to Vermont, and if they're eligible, a physician is allowed to prescribe them lethal medication to end their lives. For the past 10 years -- until this week -- the law had a residency requirement, so the patient had to live in the state. As Vermont is now the first to eliminate that requirement, it was also the first state in the country to enact medical aid-in-dying legislation back in 2013. Since then, 10 other jurisdictions have enacted their own laws-- nine states plus Washington, D.C. New York and Connecticut aren't on that list. Barnard says she's forced to routinely turn down treatment for her New York patients, and Bluestein -- who has terminal cancer -- contends she should have the power and peace of mind to decide when and how she's ready to die, not be forced to jump through hoops while suffering from a debilitating disease.
Barnard says just as hospice is a huge tool for terminally ill patients, medical aid in dying is another and shouldn't be defined by a border. "Some people suffer with symptoms that we actually can relatively easily start to treat, things like shortness of breath or pain or nausea. But other people suffer in other ways by losing the very things that gave their life meaning," Barnard said. "Many people find comfort just from knowing that it's an option. Some people will want to actually start the process but may never complete it. Other people may complete the process of qualification but still find meaning in every day and decide not to ingest the medication."
Barnard says out-of-staters will still face obstacles. For instance, they must complete the entire process, from requesting the prescription to swallowing the pills, here in Vermont, rather than in their home state. She says many patients struggle to find a provider willing to prescribe.
The latest data from the Vermont Health Department reports from 2019 to 2021, 21 people filled the prescription, and 17 actually took it. The statistics also show about three-quarters had cancer.
Critics say they're concerned Vermont will turn into a tourist destination for assisted suicide. As the bill was moving through the Legislature this winter, opponents also testified there are no safeguards in Vermont to protect vulnerable patients from coercion.
Supporters adamantly contend Vermont's law does have stringent safeguards. Patients must prove they are capable of making and communicating their decision to their doctor. They must make two spoken requests over a certain timeframe, then submit a written request signed in the presence of at least two witnesses. Then the witnesses must affirm the patient understands exactly what will happen if they take the pills and no one is forcing them to do it.
"If you are the kind of person for whom hastening a death or asking about it would never be consistent with your own personal values, then, of course, you shouldn't have anything to do with it. This is about providing options for people at the most tender time in life," Barnard said.
Related Stories:
Scott signs bill to allow medical aid in dying for nonresidents
Conn. woman 1st non-Vermonter granted medical aid-in-dying right
Vt. House greenlights medically assisted suicide for nonresidents
Lawsuit targets Vermont's death with dignity law
Copyright 2023 WCAX. All rights reserved.