Apartment complex planned for former Burlington YMCA
Published: Jun. 22, 2023 at 4:46 PM EDT
BURLINGTON, Vt. (WCAX) - The new owner of the former Burlington YMCA has submitted plans to build a six-story, 89-unit apartment building at the site, and officials are expected to fast-track the proposal.
The old YMCA building has stood on the corner of South Union and College Street for nearly a century. When it closed in 2019, the initial plan was to turn it into a hotel.
"We acquired the contract for the property from a local developer. He spent about 18 months evaluating the site to do senior housing or multi-family housing. He couldn't make it work," said developer Scott Silver back in 2019.
During the pandemic, the project was sold to the Massachusetts-based firm Giri Hotel Management. But years later, the building remained vacant, covered with graffiti, and a magnet for squatters.
Last month, new developer Bruce Baker brought the plans of housing to the Ward 8 Neighborhood Planning Assembly. "We are going to shorten the permitting process by half by doing housing and I think we have already benefited the community by doing housing," he said.
Baker says he has a contract to purchase the building under the condition that the current owners make sure there are no critical environmental hazards and that they get the permits needed to build housing instead of a hotel. "You can truncate the permitting process by eliminating Act 250 if it's called a priority housing project," Baker explained.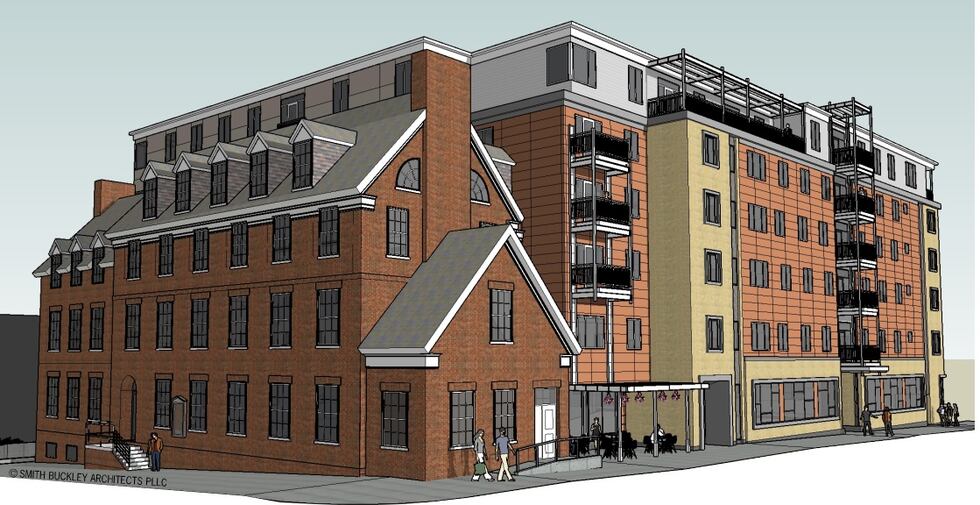 A permit was filed with the city last Friday. Director of Permitting and Inspections Bill Ward says there are several more reviews before it becomes official. But he says with the eyesore just steps away from the heart of downtown -- and the ongoing housing crunch -- there's an urgency to move forward. "The expectation is that could have much faster review and be permitted by fall, and we will see something happening in the next few months there," he said. "It's something we are really looking forward to -- having something productive at that site and not going to be a drain on city resources."
Ward says residents could see some construction fencing going up as soon as next month.
Related Stories:
Owner of former Burlington YMCA to announce renovation plans
Burlington to research homeless sheltering solutions, camping policies
Drugs complicating nonprofits' efforts to shelter homeless
Authorities clear more squatters from former YMCA
Trespassing problems continue at former YMCA
Copyright 2023 WCAX. All rights reserved.