Middlebury armed standoff ends peacefully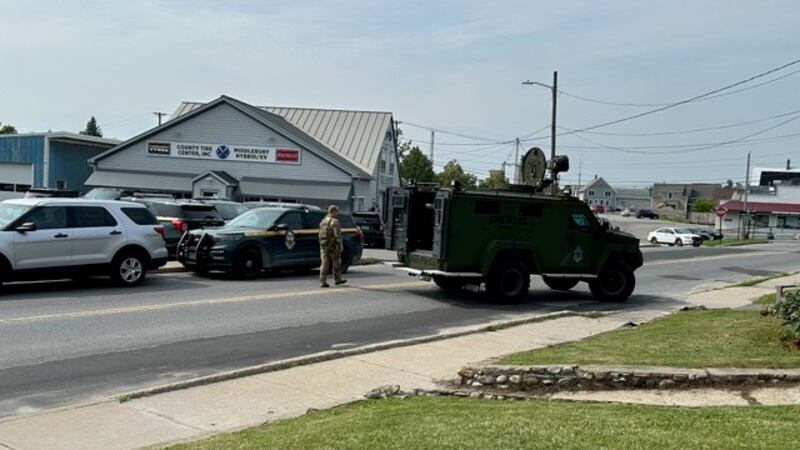 Published: Jun. 30, 2023 at 3:58 PM EDT
MIDDLEBURY, Vt. (WCAX) - Authorities say after an hours-long standoff with multiple law-enforcement agencies, a man was taken into custody Friday night.
Police say 59-year-old Paul Allard of Middlebury called in a welfare check on himself at his home on Seymour Street. Police say when they responded, Allard fired two rounds from a rifle outside his home around 1:30 p.m.
Middlebury Police Chief, Tom Hanley says Allard was suffering from a mental health crisis and told officers and a crisis clinician to 'go away' after barricading himself inside his home.
"He had made a complaint that there were people following him and breaking into his house. He refused to talk to us, for about an hour. We were there with a counselor" said Hanley.
Around 8:00 p.m. the standoff ended and Allard was taken into custody.
"We used tear gas OC spray and some other stuff to help get him out. We had an ambulance ready for him. He's healthy. He's with the EMT's and then they'll hand him over to us" added Hanley.
Allard was taken to a mental health facility and will undergo a psychiatric evaluation.
Surrounding streets and Amtrak service were temporarily shut down during the incident.
Copyright 2023 WCAX. All rights reserved.