Do Good Fest flood relief fundraiser raises more than $433,000 and you can still help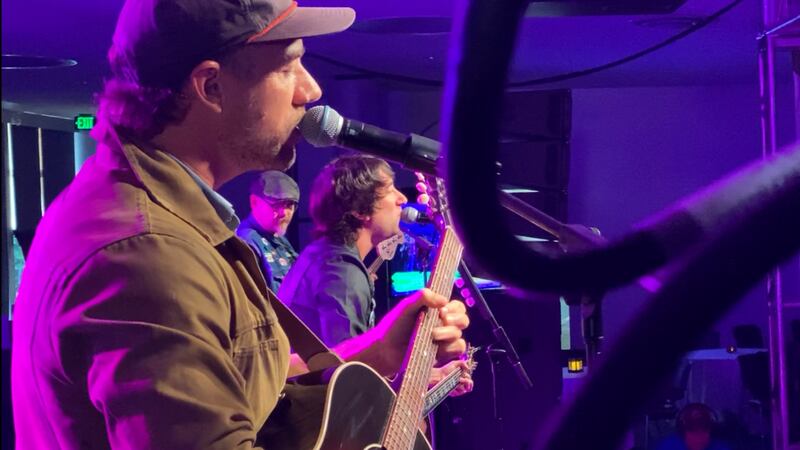 Published: Jul. 15, 2023 at 12:27 PM EDT
|
Updated: Jul. 16, 2023 at 9:21 PM EDT
MONTPELIER, Vt. (WCAX) - Saturday night, people from across the region and many states focused on Vermont's capitol to help raise $433,106 to benefit the VT Flood Response and Recovery Fund. Star 92.9 FM's Mike Czarny and Mary Cenci were joined by WCAX's own Darren Perron and Cat Viglienzoni for National Life Group's Do Good Fest, which was transformed in a matter of days into a benefit concert after the floods washed across the state Monday and Tuesday.
"On Wednesday morning, we were sitting around saying 'what the heck are we going to do?'" said Mehran Assadi, Chairman, CEO and President of National Life Group. "All of a sudden, one of our teammates said 'you know what? Let's do a fundraiser... let's turn this into a major event in Vermont.' Everyone is trying to figure out how can we help - how we can be part of the solution, and here we are, 72 hours later, raising money for our neighbors."
That quick action created the first major fundraiser in the form of live, intimate and acoustic performances from Burlington's All Night Boogie Band, and artists Fastball, lovelytheband, and the Plain White T's. WCAX Channel 3 CBS and Star 92.9 FM aired the fundraiser live on TV and radio, and the event was livestreamed worldwide on the Do Good Fest website and also carried on WCAX's 3 News Now 24/7 streaming channel.
All proceeds from this event go to the Vermont Community Foundation's VT Flood Response & Recovery Fund 2023. The Vermont Community Foundation is a well-known and reputable non-profit, with more than 35 years of experience managing community charity and investment. Dan Smith, president and CEO of the Vermont Community Foundation, said the fund will help Vermont rebuild and pull together in a time of great need.
"Every dollar makes a difference that comes through this fund," said Smith. "These are the moments when Vermont shines. We step up for each other. Help is a phone call away, help is across the fence, help is the next door over... it's part of our culture, and always has been. It was during Irene, it was during the pandemic, and it is today."
The VT Flood Response & Recovery Fund 2023 is active and able to receive donations at any time.
Saturday night's fundraiser aired from 6:00 p.m. - 9:00 p.m.
Copyright 2023 WCAX. All rights reserved.