Shark spotted on river shore, wildlife experts say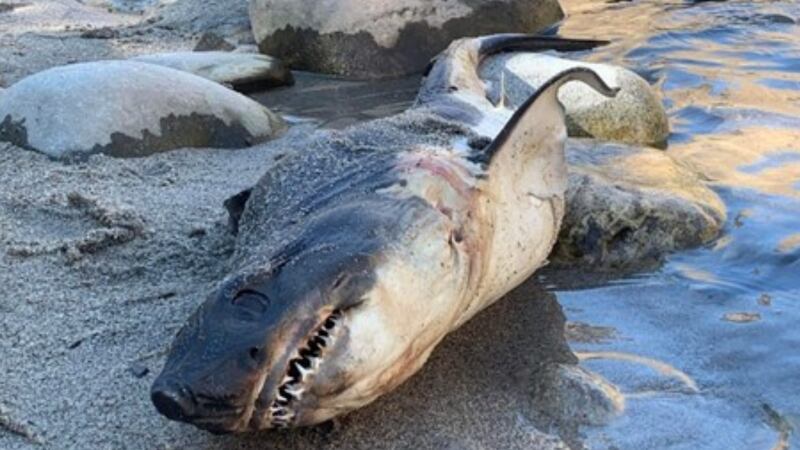 Published: Aug. 28, 2023 at 11:37 AM EDT
RIGGINS, Idaho (Gray News) – Wildlife officials with the Idaho Department of Fish and Game received several reports that a shark had washed up on the shores of the Salmon River.
Officials said the fish appears to be a salmon shark, which are named for feeding on salmon.
They can grow up to 10 feet long and weigh almost 1,000 pounds.
Experts believe the shark was dropped on the river's shore as a joke.
They said the bull shark is the only known species that can live in freshwater and no sharks have been seen swimming in the river.
"Rest assured, we have no sharks swimming around in Idaho," Clearwater Region fisheries manager Joe Dupont wrote.
According to the Washington Department of Fish and Wildlife, salmon sharks are found from Korea and Japan to the Okhotsk and Bering Seas, and the Gulf of Alaska to central Baja California.
Copyright 2023 Gray Media Group, Inc. All rights reserved.