Still no deal between support staff and UVM Medical Center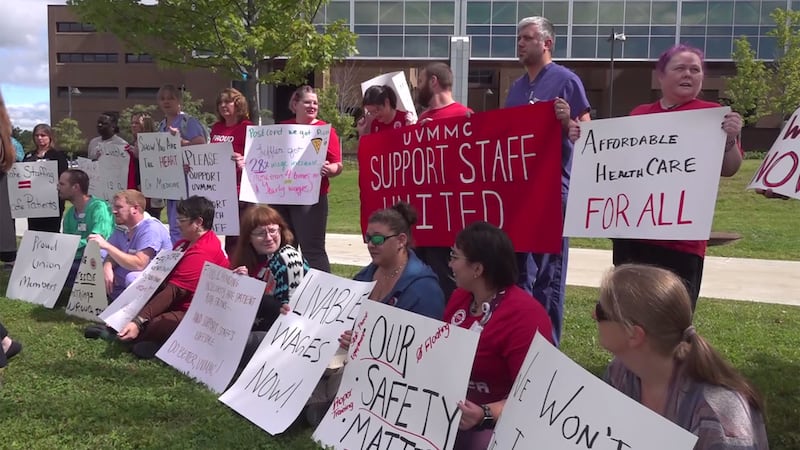 Published: Sep. 14, 2023 at 6:10 PM EDT
BURLINGTON, Vt. (WCAX) - UVM Medical Center support staff and the hospital have still not reached a deal after five months of negotiations.
Some 2,000 support staffers and 220 techs at the hospital make up UVM Medical Center Support Staff United.
Thursday, they held a rally over wages. They're fighting for bigger paychecks, retaining quality staff and improved worker safety.
Currently, support staffers start at $15 an hour. They want at least $20.
"We do this work because it is important to us. But we shouldn't be $15 an hour. You can't survive in Chittenden County on that. We should be able to live and be with our families. We are depending on the urgent pay and overtime just to get by," said Heather Bauman of UVM Medical Center Support Staff United.
The hospital says in October 2024, every bargaining unit position will earn at least $20 an hour.
Copyright 2023 WCAX. All rights reserved.