Man stops for sandwich, wins $5 million on lottery scratch-off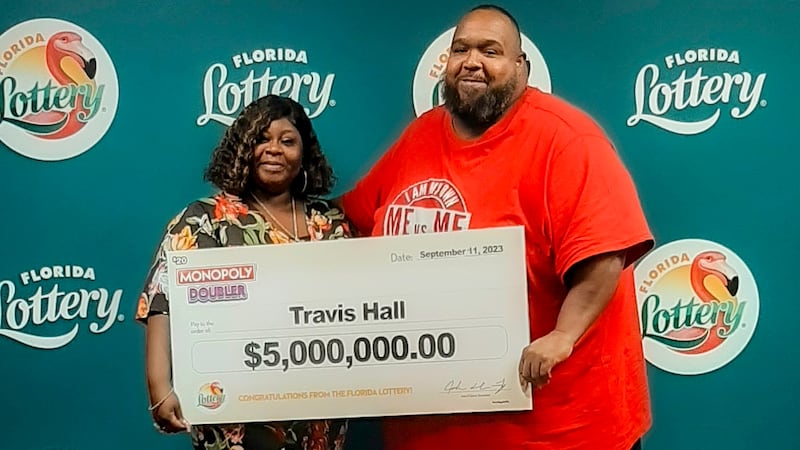 Published: Sep. 18, 2023 at 3:00 PM EDT
TALLAHASSEE, Fla. (Gray News) – A man's stop for a sandwich in Florida was much more lucrative than the meal he thought he was picking up.
While he was at Publix to grab the sub, Travis Hall, 44, of Port St. Lucie, decided to try his luck with a scratch-off lottery ticket, according to Florida lottery officials.
"Little did I know, it would turn into a $5 million win," Hall told lottery officials. "After waiting days to scratch the ticket, I handed it to my wife – my hands were trembling from disbelief at what I was seeing."
According to the Florida Lottery, Hall chose to receive his winnings as a one-time, lump-sum payment of $3,994,698.
Copyright 2023 Gray Media Group, Inc. All rights reserved.