Stuck in Vt: Four generations of Montgomery family have delivered mail to the same Montpelier neighborhood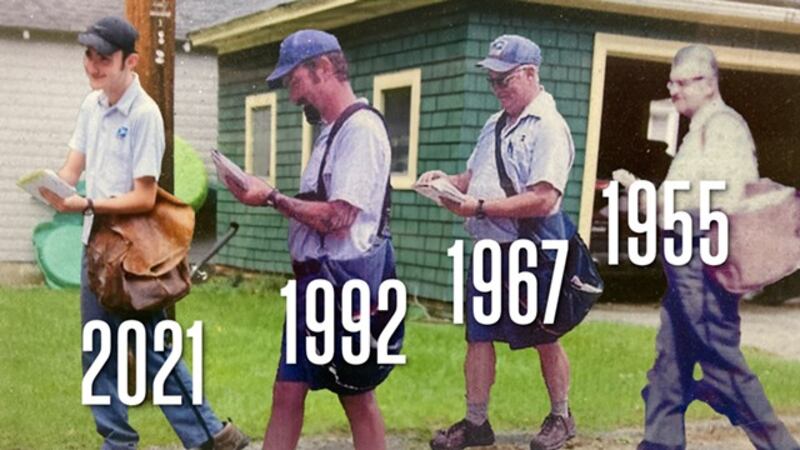 Published: Sep. 22, 2023 at 6:17 PM EDT
BURLINGTON, Vt. (WCAX) - Twenty-year-old Angus Montgomery started delivering mail to the City-5 route in Montpelier on September 2.
He took over the route from his dad, Craig Montgomery, who inherited it from his father, Dave Montgomery. And Dave followed in the footsteps of his pop, Harold Montgomery. Four generations of postal carriers from the Montgomery family have walked the same route for decades in the Capital City.
Seven Days' Eva Sollberger followed Craig on his emotional last day of work earlier this month.
Copyright 2023 WCAX. All rights reserved.