AAA gives tips to stay safe on the road over the holiday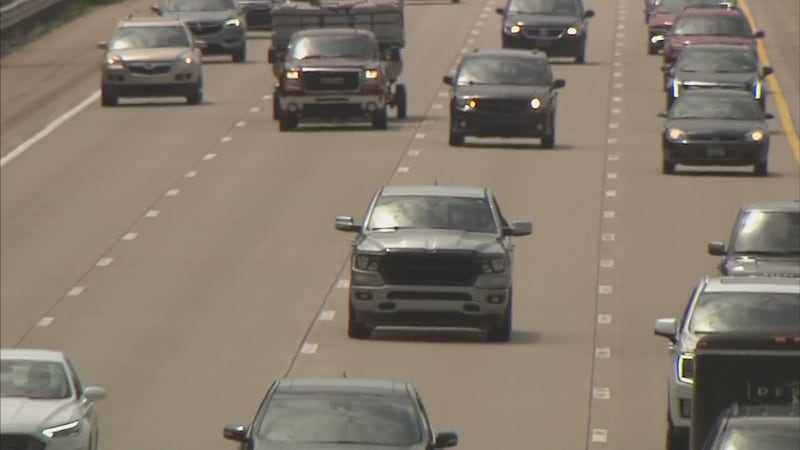 Published: Nov. 19, 2023 at 6:45 PM EST
WILLISTON, Vt. (WCAX) - The sounds of cars driving are a common sound this time of year as people come and go for holiday festivities. Some Vermonters, like Graniteville resident Lucie Gilbert, have people braving the roads to get to them this year. Gilbert says she is excited to host more than 30 people at her house.
"Family events are very important. I think just having the family there... It's a time of being together," Gilbert said.
Waterbury resident Denise Rundle says her daughter is also making the journey to see her.
"We're going to stay home, we have some family coming up from mid-state and our daughter is coming from college," Rundle said.
AAA says 2.5 million New Englanders will travel 50 or more miles this upcoming holiday season. Dan Goodman from AAA says as drivers reacquaint themselves with winter conditions, there is also a greater risk for crashes.
"So, we want to remind drivers to plan ahead, to slow down, to drive the appropriate speed limit," Goodman said.
He emphasizes the importance of driving the speed limit.
"I would say speeding is the number one reason why drivers crash in Vermont," Goodman said.
Goodman advises drivers to be aware of their surroundings when it snows.
"Give plow trucks plenty of room when you see them on the roads, prepare yourself and prepare your vehicle," Goodman said.
As for Rundle, she says this time of year it's all about the people at the destination.
"I think just everyone getting together. This year my favorite is that my daughter is coming home," Rundle said.
Copyright 2023 WCAX. All rights reserved.