Dartmouth captures share of Ivy League title
Big Green wins 21st conference crown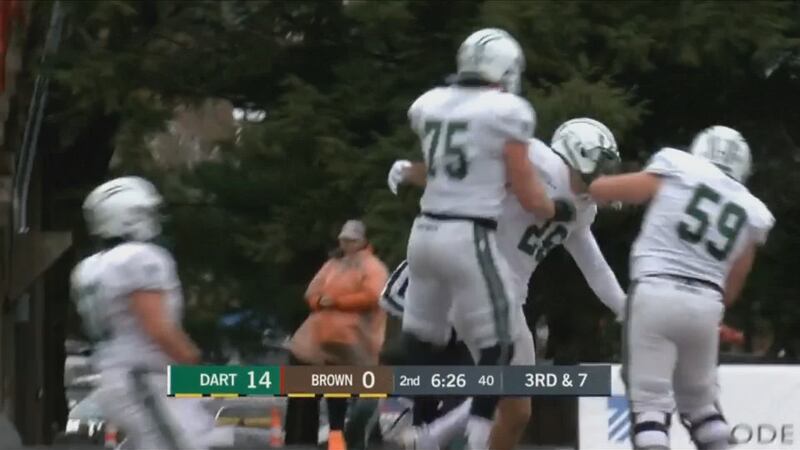 Published: Nov. 18, 2023 at 10:10 PM EST
PROVIDENCE, R.I. (WCAX) - After dominating Brown 38-13 on the road, the Dartmouth football team secured a share of the 2023 Ivy League title.
Following the tragic passing of legendary head coach Buddy Teevens in September, and the passing of offensive lineman Josh Balara in March, Dartmouth head football coach Sammy McCorkle led the team to its league-best 21st title. Big Green finished 5-2 in league play, winning four of its final five games of the season.
Dartmouth shares the crown with Yale and Harvard.
Copyright 2023 WCAX. All rights reserved.