Middlebury claims sixth consecutive field hockey national championship
Panthers finish season undefeated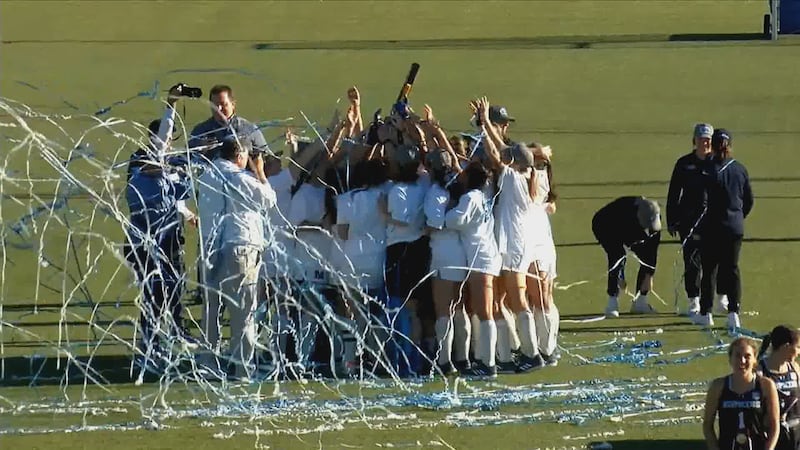 Published: Nov. 19, 2023 at 9:57 PM EST
NEWPORT NEWS, Va. (WCAX) - Six in a row.
With a 2-0 win over Johns Hopkins on Sunday, the Middlebury field hockey team claimed its six consecutive national title, capping an undefeated season.
Audrey Lazar scored both goals for the Panthers, who flat-out dominated their way to the title. Middlebury had only allowed two goals in the final 10 games of the season, and outscored their NCAA tournament opponents 15-0.
Copyright 2023 WCAX. All rights reserved.