Schumer seeks benefit changes for combat-disabled vets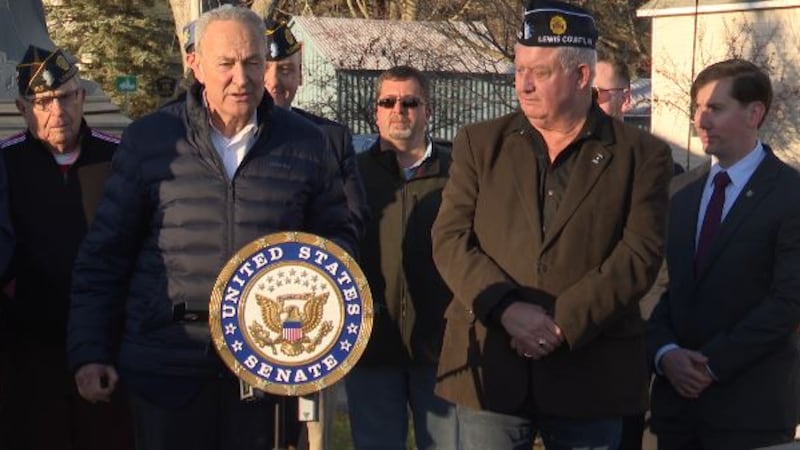 Published: Nov. 20, 2023 at 5:48 PM EST
COPENHAGEN, New York (WWNY) - Are north country disabled veterans receiving all of their benefits? Senate Majority Leader Charles Schumer doesn't think so.
During a visit to Copenhagen on Monday, the New York Democrat said combat-disabled veterans are not receiving full disability and retirement payments.
Schumer says veterans who have served less than 20 years or are more than 50 percent disabled must choose between VA disability payments and Department of Defense retirement compensation.
He wants to change that to allow veterans to receive both.
"Our laws leave our combat-disabled veterans without benefits that they have earned through the years. Right now the only military veterans who can get the disability and the retirement are those who served 20 years," said Schumer (D. - NY).
Schumer spoke at the Copenhagen Civil War Memorial alongside representatives from Lewis County, Advocate Drum, and members of the Lowville American Legion.
Copyright 2023 WWNY. All rights reserved.