Regional Reporter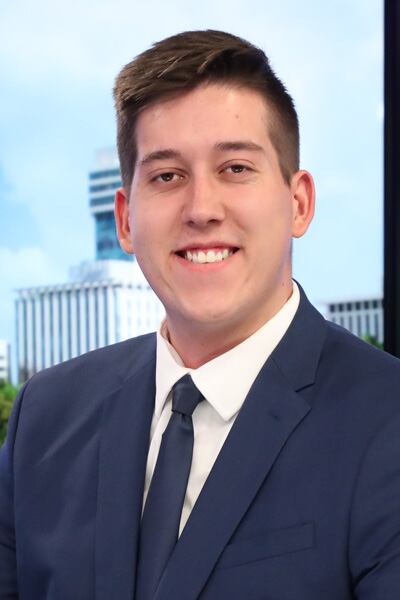 Austin Morton is an Oklahoma native, so the trip to Kansas wasn't a far one. He is now the Regional Reporter for KWCH, stationed out of Hays.
Austin is a recent college graduate, and during his time at Northwestern Oklahoma State University, he worked for his school's broadcast department, NWTV7. Here he helped revamp the program and its social media accounts, as well as anchoring for the weekly newscast.
On his days off, Austin enjoys playing video games with his fiance, taking his cat Trippy on walks, or watching the Chiefs on Sundays.
Going to school for Mass Communication, Austin enjoys engaging with communities and letting their stories be told.
Updated: Oct. 28, 2022 at 3:45 PM EDT
|
By
Austin Morton
and
Emily Van de Riet
A middle school assistant principal in Kansas is forever bonded with an eighth-grade teacher after she gave her a kidney.
Updated: Aug. 19, 2022 at 12:12 PM EDT
|
By
Austin Morton
and
Debra Worley
Diehl turned 100 on Aug. 4 but was treated to another birthday celebration this week while selling her cattle in Kansas.