Noon Anchor, Web Writer
WWNY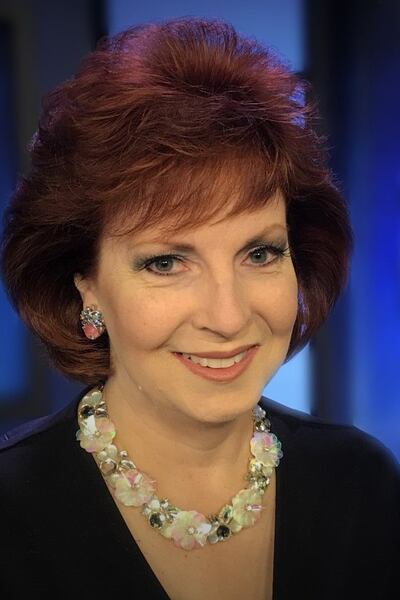 Diane (Herb) Rutherford is an award-winning journalist who has been a general assignment reporter, anchor, producer and web site writer at WWNY-TV for more than 30 years.
She currently co-anchors 7News at Noon and produces "Your Turn", a weekly viewer feedback segment.
Diane has a dual bachelor's degree in Broadcast Journalism and Political Science from Syracuse University.
Originally from Pottstown, Pennsylvania, Diane has received numerous awards from the New York State Associated Press, New York State Broadcasters Association, Syracuse Press Club and New York State Agricultural Society.
During her career, Diane traveled with Fort Drum soldiers to Haiti, where they were deployed to restore stability to that country.
She also covered visits to the region by President Bill Clinton, Prince Charles and Princess Diana.
Diane even made a guest appearance on the CBS soap opera Guiding Light.
Diane has been active in a number of charitable organizations and works to promote awareness about the mysterious illness sarcoidosis, which killed her father, Dr. Thomas Herb.
She is most proud of her award-winning series of reports on sarcoidosis, which received national and international attention.
Updated: Jan. 30, 2023 at 4:41 PM EST
|
By
Jeff Cole
,
Garrett Domblewski
and
Diane Rutherford
A Massena funeral home has identified the 6 people who died in Saturday's head-on crash in the town of Louisville.
Updated: Jul. 20, 2022 at 8:07 PM EDT
|
By
Diane Rutherford
and
Jordan Gartner
Hours before a volunteer firefighter's funeral in New York, his wife, aunt and a friend were killed in a crash.
Updated: Sep. 13, 2021 at 12:12 PM EDT
|
By
Brendan Straub
,
Diane Rutherford
and
Gray News staff
The hospital will be unable to safely staff the unit and will pause delivering babies after Sept. 24, a hospital official said.