Assistant News Director
Burlington, Vt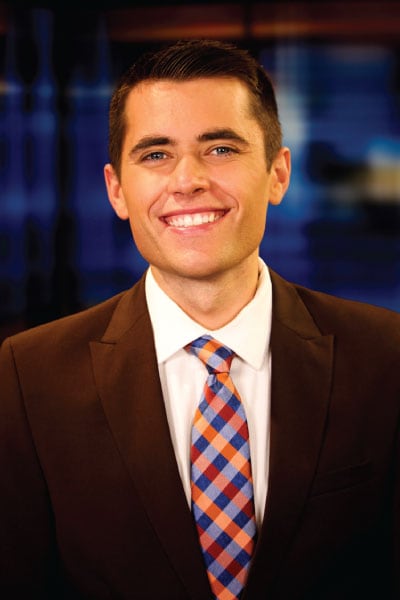 Although he is from Maine, Dom Amato has found his home away from home here in the Green Mountains.
After graduating from Lyndon State College with a Bachelor of Science degree in Electronic Journalism Arts in 2016, Dom quickly found his first job in the WCAX newsroom. He started as the morning photographer in June 2016. As the years went on, Dom kept changing roles, becoming a multimedia journalist on the weekends, and eventually moving to a Monday thru Friday reporting job. Dom's beat was focused on crime, the court system and police. He's covered a number of homicide cases, police shootings and kept the public informed during high-profile trials, including that of Steven Bourgoin. Some of Dom's best work came in special, long-form reporting on the Vermont Criminal Justice Council, and Vermont's first inmate to be selected for gender reassignment surgery while incarcerated.
About a year after becoming the Weekend Evening Anchor, Dom moved into the 11 p.m. co-anchor position in the midst of the pandemic, and helped launch 3 News Now, a live streaming platform on WCAX.com.
In the summer of 2021, Dom became co-anchor of Channel 3 This Morning, working with Alexandra Montgomery. In 2022, Dom was selected for the Rising Star Award, by the Vermont Association of Broadcasters.
In 2023, after the departure of a long-time WCAX News manager, Dom was promoted to Assistant News Director.
When he's not helping reporters and producers, you'll likely catch Dom at a local restaurant or bar, trying the best food and drinks that Vermont has to offer. He's die-hard Patriots and Britney Spears fan, and enjoys exploring the state with his fiancé and best friends.