Anchor, Channel 3 This Morning
Burlington, VT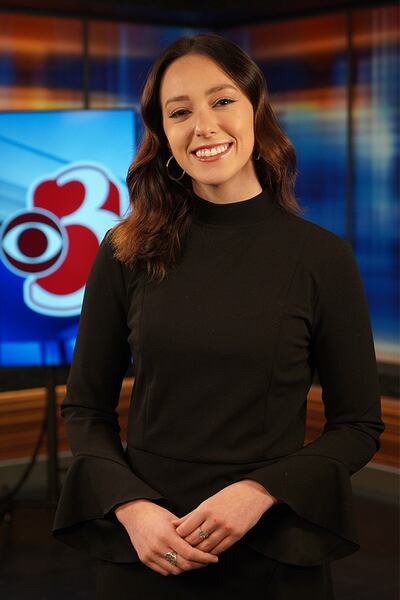 Elissa Borden is a morning news anchor for Channel 3 This Morning. She joined WCAX in March of 2020. Elissa has worn many hats at WCAX, starting as a producer, then the weekend morning anchor, 4 PM reporter, and now as one of the anchors on our weekday morning broadcasts, Channel 3 This Morning. You may also see her 'Made in Vermont' stories on Monday nights at 6 PM.
Elissa's broadcast career began at WLUC TV6 and FOX UP, in Marquette, Michigan. This Massachusetts native attended the University of Massachusetts Amherst, and graduated in 2019 with B.A. in Journalism and a minor in Natural Resource Conservation.
Elissa is a private pilot and spends her time in the friendly skies as much as possible. Back on the ground, she enjoys rock climbing and skiing on Vermont's incredible mountains. Elissa also loves cooking, creme brulee, and spending time with her cat. She's proud to call Vermont her home, and loves meeting people in our communities. If you have restaurant recommendations, a feature idea, or a Made in VT nomination, send her an email: elissa.borden@gray.tv.
Education
University of Massachusetts Amherst