7News This Evening Anchor / News Director
WWNY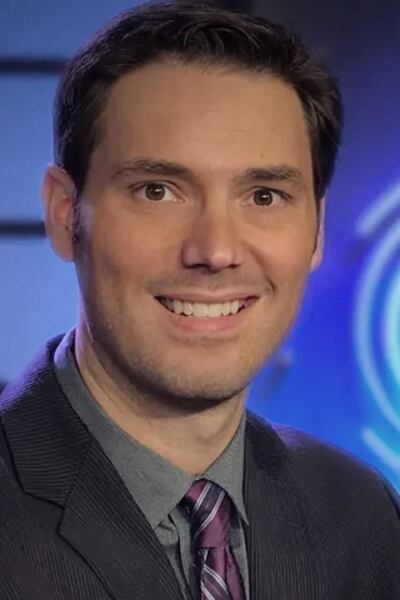 Jeff Cole serves as the 6 p.m. news anchor and Managing Editor at WWNY-TV, Watertown.
Jeff has a passion for breaking stories and investigative journalism, while taking extreme pride in the award-winning work the WWNY news team does each year.
A West Carthage native, Jeff chose to return to the North Country to work with and learn from the very people he grew up watching at WWNY, the CBS television affiliate in Watertown which has a more than 65-year, storied-history of on-air excellence and community commitment.
Jeff, himself, is an award-winning journalist honored by the Associated Press, the NYS Broadcasters Association and the Syracuse Press Club, where for 2017, the 6pm news broadcast was recognized as "Best Local Newscast" out of all television stations in Central and Northern New York.
Jeff serves as President of the Board for the Foundation of Hospice of Jefferson County. He also is a member of the SUNY Potsdam College Council. One of his proudest achievements is "Braman's Block;" the creation of a new neighborhood block in Carthage on land that once belonged to Jeff's family's business, Braman's Manufacturing. Jeff worked to get the land donated to Thousand Islands Area Habitat for Humanity, and help organize a project to get 5 homes built on the property.
Updated: Jan. 30, 2023 at 4:41 PM EST
|
By
Jeff Cole
,
Garrett Domblewski
and
Diane Rutherford
A Massena funeral home has identified the 6 people who died in Saturday's head-on crash in the town of Louisville.
Updated: Jan. 28, 2023 at 3:19 PM EST
|
By
Jeff Cole
and
Jordan Gartner
Police say multiple people have died in a head-on crash.