$525K grant aims to reduce wait times for addicts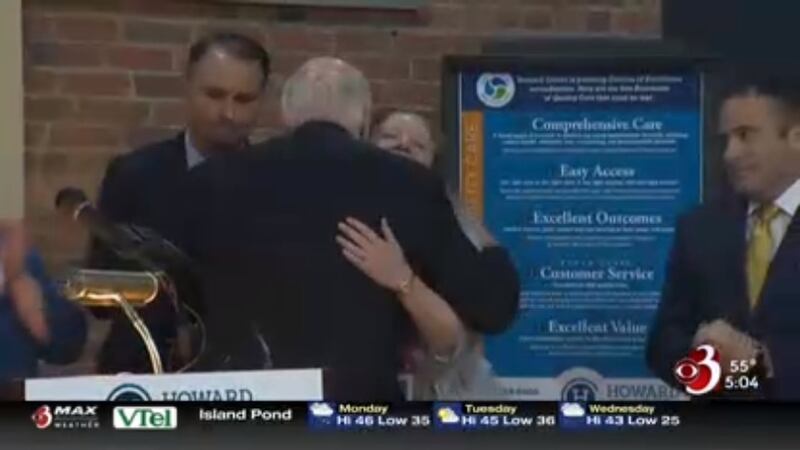 Published: Oct. 15, 2018 at 4:14 PM EDT
Vermonters recovering from addiction will now be able to get help as soon as they ask for it. Senator Patrick Leahy Monday announced the Howard Center has been awarded a $525,000 federal grant that will be used to help the center's "Safe Recovery Program," which aims to reduce the time it takes to get medication-assisted treatment.
Dr. Kim Blake is no stranger to the pains and struggles of addiction. "What I hope is that people will see me, you know, not as a scary doctor, but as the mom of Sean Blake," Blake said.
Blake lost her son to a fentanyl overdose in August of 2017. She now works at the Howard Center in Burlington, helping people who suffer like her son did. She says her son faced a major hurdle for treatment-- wait times. "When our son died, I know he had recently been to the needle exchange. And I feel like that is a place that people would go and consider treatment in stead of using that day," Blake said.
Sean never got that chance, but now his mother is hoping a more than half-a-million dollar grant will change that. The Safe Recovery Program at the Howard Center will now be able to administer a drug that suppresses withdrawal symptoms on the same day addicts ask for it.
"That is different than how it's worked generally up until now, where you've gotten a brochure, you've gotten a referral, you've been told, 'Come back for treatment in on average 14,17 days,'" said Burlington Mayor Miro Weinberger. "The decision to seek treatment can be fleeting, and we want to capitalize on that moment."
Now, when people are ready, the addiction treatment system will be ready for them.
"We've lost so many kids, and you know, there's no reason for healthy 26, 27-year-olds, 30-year-olds to be dying from this if there's anything we can do to stop it," Blake said.
One less step in the effort towards saving lives, like Sean's.