Big military contract brings new tech jobs to Vt. company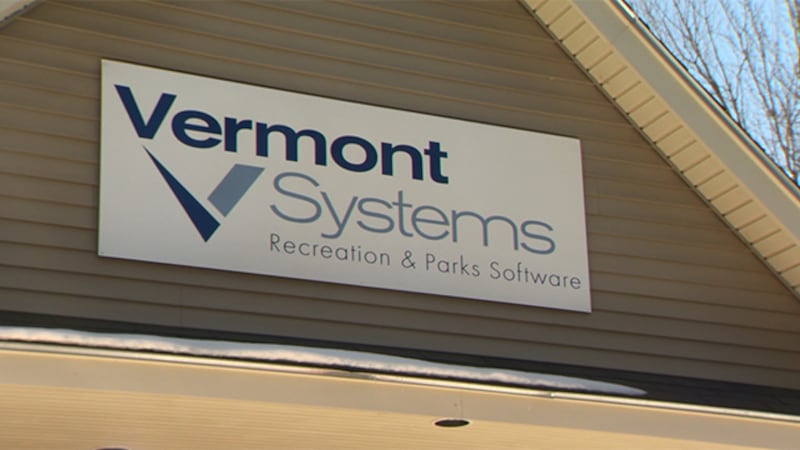 Published: Mar. 19, 2018 at 5:40 PM EDT
Vermont Systems develops software that manages various recreational activities. It has contracts with every branch of the U.S. military and clients in all 50 states, including the Essex Parks and Rec Department.
"The software itself does everything that a parks and rec software should," said Giles Willey, the president and CEO of Vermont Systems.
The RecTrac software includes registering for programs, tracking guest memberships and reserving rooms. It helps to avoid double bookings, can keep track of daily visits and produces income and expense amounts.
Vermont Systems was a small, family business started over 30 years ago. The company that employed only five people now has nearly 100 and they're not slowing down from here. Now, they've got a new military contract.
"It's a magnitude we have not done before," Willey said.
Vermont Systems landed a deal with the U.S. Army that will bring in an extra $5 million-$8 million a year and add 20-25 new jobs.
"Pretty much every area of our company is going to have to grow to fulfill this contract," Willey said.
The business runs its support and development in Essex Junction. A planned expansion will break ground in the spring to accommodate the new growth.
"Having that kind of company expand in Vermont is really a great thing for us," said Betsy Bishop, the president of the Vermont Chamber of Commerce.
Bishop says businesses that grow here bring more investments and opportunities for other businesses in the state.
"They're using architects and engineers and builders, and so that's what makes economic activity and that's exactly what we need in Vermont," Bishop said.
It's the kind of expansion and job growth the state desperately wants-- green jobs that attract highly skilled talent.
"It's a good opportunity to change and never been afraid of change, so we're looking forward to it," Willey said.
The search for new workers is already underway. Wiley says it's been difficult fill some of the new positions. He says people from out of state don't want to move to Vermont because of the high cost of living. Bishop says the state has been working on and continues to work on housing bonds to help create more affordable housing.