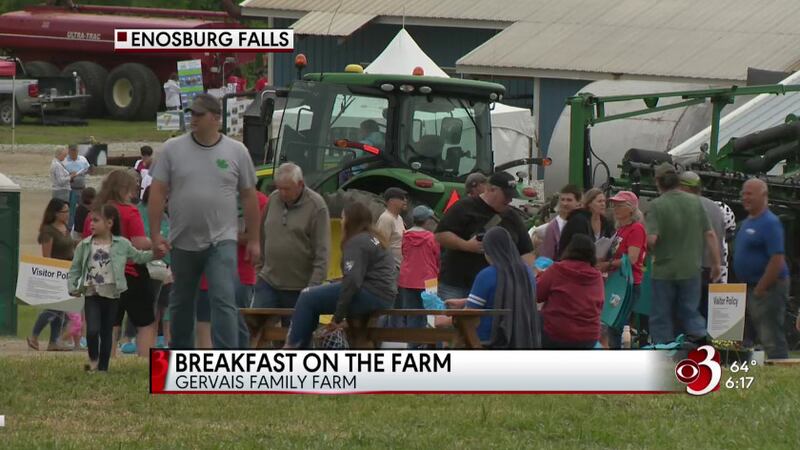 Published: Jun. 23, 2018 at 8:13 PM EDT
More than 1,000 Vermonters started their day with a farm to table breakfast.
The Breakfast on the Farm event took place the Gervais Family Farm in Enosburg Falls. The free event invited people onto the farm to showcase what a modern dairy farm looks like and to get a chance to meet real farmers. The event also hoped to educate and inspire a future generation of farmers.
"This is a great way to get people on the farm and seeing what a modern dairy farm does and all of the different practices that we do to make sure that cows are healthy calf's are healthy and the land is healthy," said Katie Lawyer-Hale.
The next Breakfast on the Farm event takes place at the Kayhart Brothers Dairy Farm in West Addision.