Bring back your overdue library books for free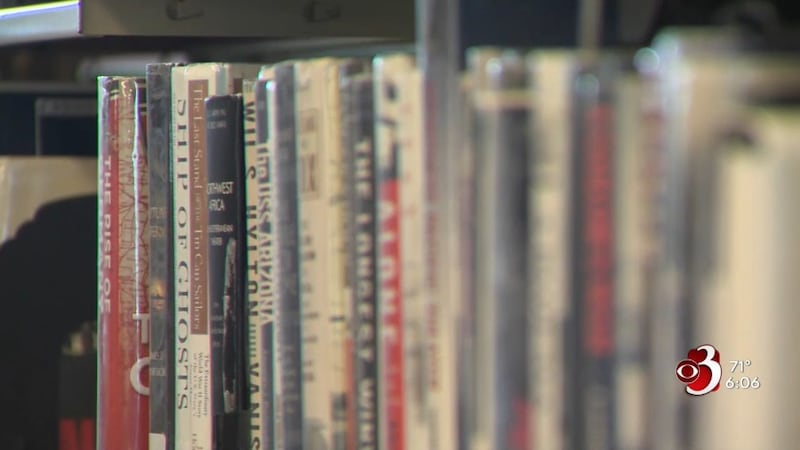 Published: Oct. 18, 2018 at 7:43 AM EDT
For those who still have overdue books out from the Fletcher Free Library in Burlington, staff there have some good news for you. The library is offering amnesty on overdue book fines for a limited time.
The goal is to get books back on the shelf, but also to get patrons to interact with the library again.
"We want people to come back to the library," said Mary Danko, the library's director.
To help do that, from now until October 29. Library patrons can bring back any and all overdue books to the library free of charge.
"We had a feeling that maybe somebody had a long overdue book that has been sitting on their shelf preventing them from coming back in and we wanted to put a stop to that and say come back," Danko said.
Danko says she has seen some old books come in and she welcomes them all. She enjoys seeing the older books just as much as the newer ones.
The older books require an extra step and that's putting them back into the system. But it's not a problem for staff who say they hope you can turn the page on a new chapter with the library.
"It's funny because some of our older books are not in the system, which is fine, so when they come back it's like greeting a long lost friend," Danko said.
If you're worried about an awkward conversations with the staff, Danko says that won't happen. "We are doing no shaming. We are embracing and giving lots of love and thank you and gratitude to those guys who bring their stuff back," she said.
This is not the only program to help bring people back to the library. Coming up in the next few months the library will have other programs to bring people back including 'Volunteer Away Debt,' or for the kids, 'Read Away Debt.'