Burlington City Council supports police cuts through resolution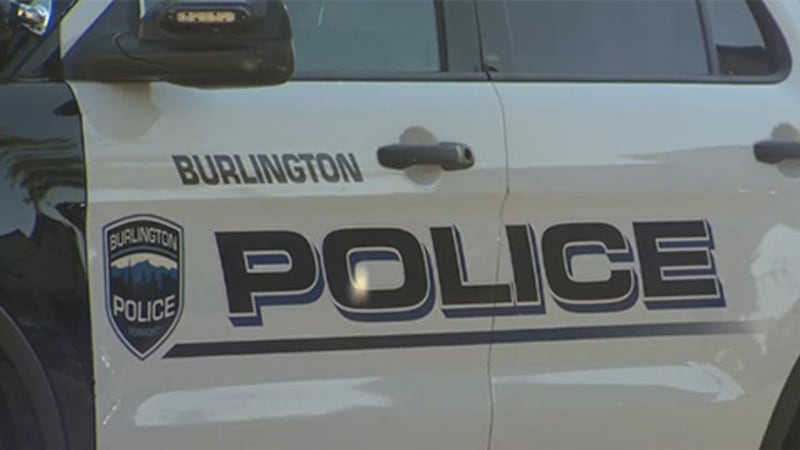 Published: Jun. 29, 2020 at 6:08 AM EDT
Despite weeks of conversation and hours back at it until the early, early morning of Tuesday, Burlington city councilors did not vote on a budget.
Mayor Miro Weinberger proposed cutting the Burlington Police Department budget by $1.9 million, which is 10% of the budget. It would eliminate 12 vacant jobs in the department.
The Progressives on the council, the Vermont Racial Justice Alliance, and many community members are calling for a 30% reduction in uniformed officers. On top of the 12 vacant jobs being cut, 18 other officers would also have to be let go if councilors go with that plan.
While councilors didn't vote on a budget Monday night, in a 9-3 vote, they did pass a resolution declaring racism a citywide crisis.
That resolution includes decreasing the number of uniformed Burlington police officers by 30% through attrition, which means not filling the positions when they become vacant.
The resolution also includes getting rid of Burlington's school resources officers by next spring and replacing their services by people who aren't officers.
On Monday night, the City Council heard two hours of public comment. The majority of the people who phoned in were in favor of reducing the budget, saying they think it's the first step in much-needed police reform in the Queen City.
"When you make your decision, just understand that this is that time. This is your moment. This is your defining moment. So, you get to decide what side of history you're on," said Mark Hughes, a Burlington police commissioner.
"At this moment, we have an opportunity to reinvent the world that we knew before. We can invent it in a place where my children-- my children of color-- my students of color can truly achieve excellence," said Burlington resident Rebecca Mack.
A smaller portion of people expressed their disapproval for slashing the budget and shrinking the police force. They said they feel the decision is not well thought out and will cause more harm than good.
Despite weeks of conversation and hours back at it until the early morning, no decision was made early Tuesday morning.
Councilors plan to meet again Tuesday night at 5:30 p.m. to pick back up where they left off.
WCAX News also spoke with the Burlington Police Union earlier on Monday. They warned against cutting the budget before eliminating the need for police services in the city.
"If the supply of police officers is reduced without first reducing the demand for police services, public safety will suffer and so will the safety of our members," said Cpl. Tyler Badeau.
Former Burlington City Council President Kurt Wright echoed that sentiment saying he doesn't think councilors are informed enough to make this decision.
"That needs to be evaluated, studied, and assessed by a professional outlet," said Wright. "Not by the City Council deciding tonight that a resolution appeared late Friday afternoon and suddenly the council is signing on to it and this is just too important to every Burlington resident to be making a decision like this in this fashion."
Council must have a budget approved by July 1.
_____________
The Burlington City Council will vote Monday night on a budget which includes a controversial decision to cut funding from the police department.
Burlington Mayor Miro Weinberger is proposing a 10-percent cut in the department, partly due to revenue declines from the pandemic, and partly to shift funding elsewhere to social service programs with an emphasis on racial equity. Some city councilors are seeking deeper cuts that would eliminate as many as 20 officers from the current 93-member force.
The Burlington Police Officers Association, the union representing rank and file cops, says the proposed cuts would put the safety of Burlington residents in jeopardy.
"We urge the city council to reject all calls to further reduce the Burlington Police Department budget and our roster until it has first succeeded in reducing the need for police services," said Burlington Police Cpl. Tyler Badeau. "If the supply of police officers is reduced without first reducing the demand for police services, public safety will suffer, and so will the safety of our members."
With much of the discussion focused on funding and the number of officers in the department, some residents say there hasn't been enough discussion about needed police reforms. "I think that's a conversation that the police department definitely needs to have with itself. I mean, if we get this beyond just funding and also to codes of conduct, I think that's for the better of police and the community," said Stephon Boatright of Burlington.
"I think the conversation should be geared more towards what they could be doing instead of like, 'Oh, what will this prevent us from doing,' because that's kind of the point," said Sydney Alderman of Burlington.
Some believe the community would be better served with more social service programs and less reliance on police. Deb Moore, a former resident of Burlington, is among those who say addressing homelessness, domestic violence and mental health issues should augment police work. "I think if they wanted to re-think this, maybe enhance their training in certain areas and not get rid of positions, because we need everyone we have," she said.
"Simply reducing the demand for services due to mental health -- the mental health and the crisis stuff -- that's been thrust upon us,'' Cpl. Badeau said.
Badeau made it clear the police department supports diverting funds to programs that would train and assist different health services.