Burlington diocese to conduct internal investigation on abuse of minors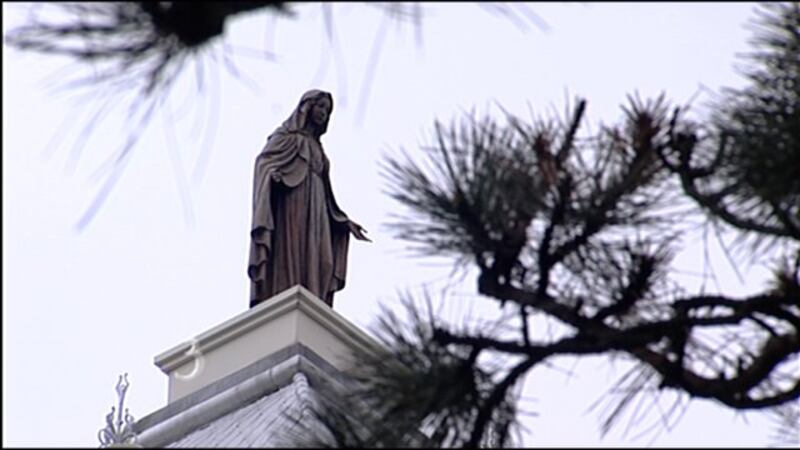 Published: Oct. 10, 2018 at 11:01 AM EDT
The Catholic Diocese of Burlington says it will form a committee to look into allegations of abuse of minors within the church.
Burlington Bishop Christopher Coyne says his ministry must go through with releasing names of priests accused of sexually abusing minors and details on when and where the abuse took place. Other dioceses around the country have also started to do the same.
"We have to go through that pain. We have to go through that purification by getting it all out there," Coyne said. "I want to be responsive rather than reactive. I want to say we want to do this because we want to do it, not because we have to do it."
Coyne is organizing a a group of public figures for the committee he says he hopes the community can trust. "Their voices will be able to lend some confidence to whatever they end up with," he said.
The committee will comb through the records of over two dozen priests from before 2002, when the church put protocols in place to protect children. "I absolutely think that we have learned from our mistakes. And I'm not sanctimonious, as we still have a lot to apologize for, but I think our model can be a helpful for other organizations that haven't caught up," Coyne said.
"They can't change the past, and I think the diocese has learned a tremendous amount of what it needs to do," said Jerry O'Neill, a Burlington lawyer who represented more than 40 people who claimed they were victims of priest sex abuse. He says the diocese has paid out over $30 million in settlements. Through those cases, O'Neill has already seen most of the records the committee will see. "The records are quite detailed because the diocese never expected that anyone would ever see these documents," he said. "Some of these documents are incredibly incriminating, which is why the juries returned substantial verdicts, because they were so outraged by what these documents showed. The diocese knew about the abuse of children and didn't stop them."
Coyne says the opening of the files is not expected to reveal new allegations but to help heal old wounds. "The only way we can get people to trust is to stop this stuff and to make sure it doesn't happen again. Just continuously show that we turned a corner, that we don't do these things anymore and bishops don't cover up. I don't cover up. I won't cover up," Coyne said.
Those new protocols put in pace in 2002 included background checks for prospective priests, training for adults that have contact with children, and learning the warning signs of abusers.
Wednesdays announcement comes as a new commission is being set up to investigate decades-old allegations of child abuse at a Catholic-run orphanage in Burlington. The bishop says the diocese is cooperating with that investigation too.