Catamount officially declared extinct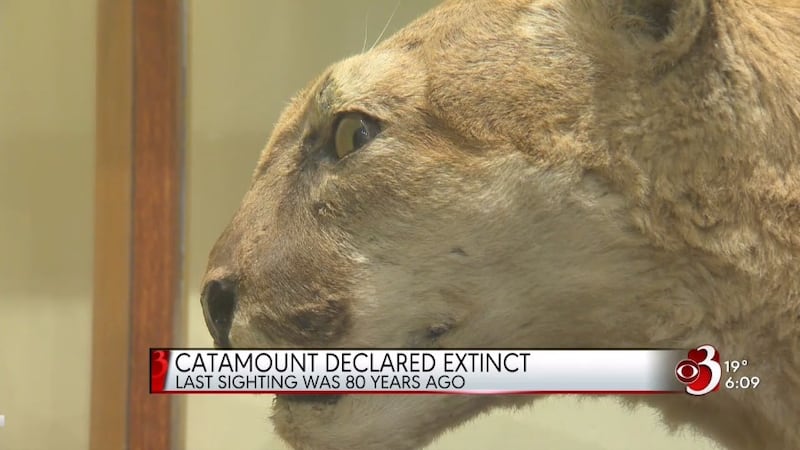 Published: Jan. 24, 2018 at 6:30 PM EST
Vermont has known it for years and now the federal government agrees: The catamount is extinct.
The U.S. Fish and Wildlife Service announced this week it's removing the animal from the endangered species list. The decision completes a process that started in 2015 when the agency proposed dropping federal protections for the animal, also known as the cougar and mountain lion.
The catamount was last officially spotted in Vermont 80 years ago. Its territory ranged from Michigan to New England, the Carolinas and Tennessee.
"But this is an acknowledgment by the federal Fish and Wildlife Service that they are not an existing population in the East anymore," Vt. Fish and Wildlife Commissioner Louis Porter said. "We get 40 to 50 a year of catamount sightings... people who think they've seen a mountain lion. And we investigate those ones that seem credible and has a description."
Officials say they considered feedback from scientists and the general public before making their decision.