Community hopeful for Act 46 merger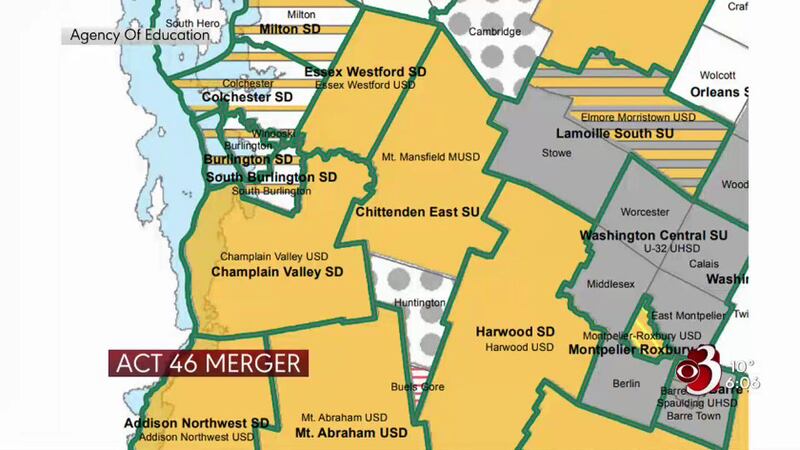 Published: Jan. 12, 2019 at 4:05 PM EST
Some communities are looking forward to the Act 46 mergers, after controversial decisions by the State Board of Education.
Huntington has filed a lawsuit against the state and does not want to merge with five other districts.
School Board Chair Andrew Pond said Mount Mansfield Modified Union School District has wanted a merger for years. He said creating a supervisory union would be much easier on all fronts.
Currently, Huntington has a separate board that manages its pre-Kindergarteners through 4th graders. From there, those students go to shared MMMUSD schools.
Pond said having this split educational system makes accounting complicated, requires more resources like books, and hurts the educational goals.
According to the Secretary's proposal, Huntington School Board members and community members said they wanted to keep a town-based elementary school. They said it would prevent long bus rides and give parent volunteers easy access.
The district never submitted an official proposal, proving it already meets Act 46 goals.