Community reacts to ruling on suspect in Vt. school shooting plot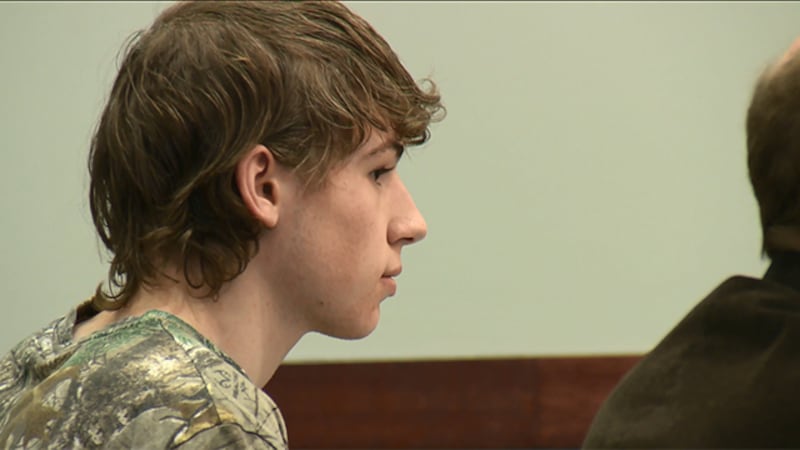 Published: Apr. 12, 2018 at 5:49 PM EDT
Outraged community members and law experts are now looking at the future of a teenager accused of planning a school shooting.
The state
in favor of Jack Sawyer, 18. Prosecutors had charged him with aggravated attempted murder for alleged journal entries detailing a plot to shoot up Fair Haven Union High School, which he once attended.
The Supreme Court said because Sawyer did not act on the plan, prosecutors did not have enough evidence to hold him without bail for an attempted murder charge.
"That's frustrating," Fair Haven business owner Mark Gutel said Thursday. "I think he had a plan and I think he would've committed a crime."
Gutel is not alone.
He moved to Fair Haven from Colorado last year and recently opened the Kinder Way Café in downtown, where he says people have been discussing the ruling.
"People are frustrated, they are nervous, they're scared," Gutel said. "Because that's a serious crime, it was a serious threat– a credible threat."
"Everyone I know in town is very upset," lifelong Fair Haven resident Celina Bronson agreed. "My mom is a teacher at the high school, I've got friends still there… [Sawyer] is more than likely going to show up at that school and do something."
Law experts such as former federal prosecutor Jerry O'Neill said a case like this raises many issues.
"There definitely is a loophole, no question," he said.
O'Neill said Vermont does not have a state law differentiating an "attempt" versus a "plan." That means Sawyer will likely be released on bail for lack of evidence in an attempted murder charge.
"It also means as a practical matter that charges will be dismissed," O'Neill explained.
However, Sawyer could remain in custody on mental health concerns if a judge finds current evidence to justify a hold.
"But a lot of time has passed since these events went forward," O'Neill said, referring to original concerns of Sawyer's alleged attack plot. "What's going on right now is what's relevant, not what happened some time ago."
Some living in Fair Haven said they hope the Supreme Court reconsiders.
"My son even this morning when he heard about it, he was crying," Gutel said. "He didn't want to go to school, he's 10."
"All the resources the police departments have are focused and paying attention to him," O'Neill said in response to community concern. "And as a consequence of that, it is very unlikely that [Sawyer] will be in a position to be a danger to anyone."
A motion hearing is set for Sawyer on Friday, April 27.