Dartmouth remembers visit from Martin Luther King Jr.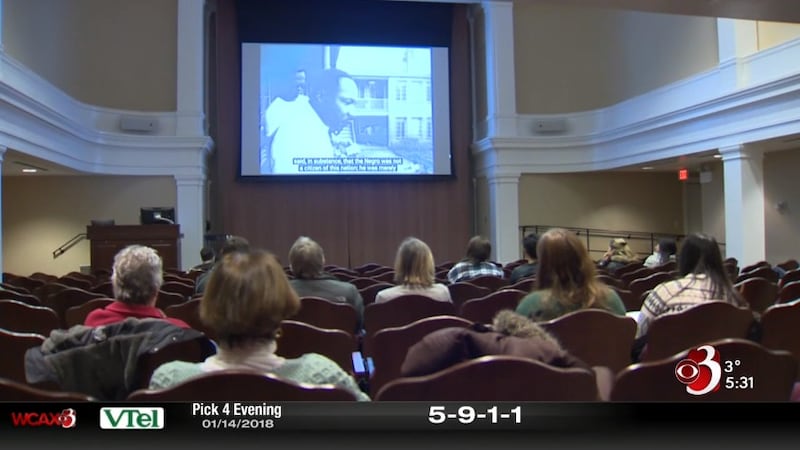 Published: Jan. 15, 2018 at 5:02 PM EST
In May 1962, Dr. Martin Luther King Jr. addressed an overflow crowd at Dartmouth College. Monday, audio of that speech once again rang out on campus.
The speech was played for the public in the very same room where King first made the remarks 55 years ago. It was one of several events taking place on campus this Martin Luther King Jr. Day to celebrate the civil rights icon and his message of equality and inclusion.
"What we have seen of late is sort of a reversal. And I think King's life and his legacy and his message is very important right now, particularly for people outside the south, outside of urban communities to hear," said Fred McKinney of Dartmouth College.
McKinney is the managing director of minority business programs at Dartmouth's Tuck School of Business. He recently received the 2017 Ronald H. Brown Leadership Award for his work helping people of color achieve economic self-sufficiency.