New task force to investigate claims of abuse, murder at Vt. orphanage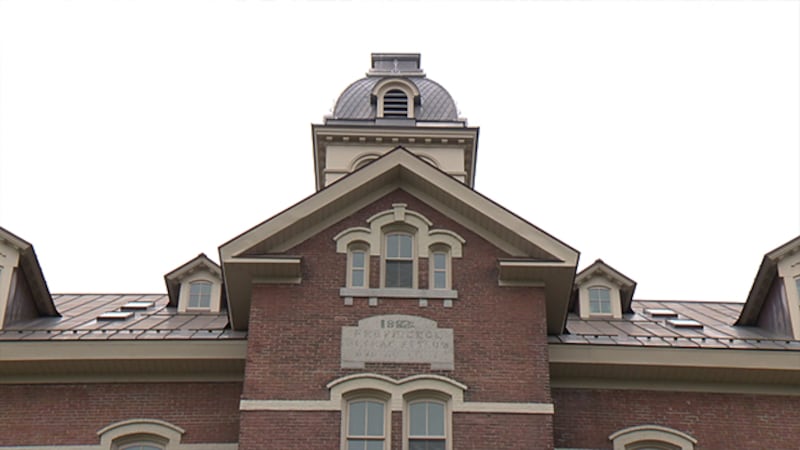 Published: Sep. 10, 2018 at 11:55 AM EDT
"If we don't do everything that somebody says, we will go to hell and we will burn in fire."
Louise Piche says that was her biggest fear while at St. Joseph's Orphanage in Burlington in the 1940s and '50s.
"You were hit a fair amount," she said.
Piche watched Monday as Vermont and Burlington city leaders announced a new joint task force to investigate alleged abuses and even murder at the former orphanage by nuns working there decades ago.
"It seems here in Burlington that there are strong founded allegations that there are children, unnamed to us, who suffered the fate of murder or horrors at the hands of others," Burlington Police Chief Brandon del Pozo said.
A four-year investigation by BuzzFeed News dug into old testimony from civil cases in the 1990s, uncovering more allegations of children being beaten, shoved out of windows and pushed out of rowboats.
Sally Dale: All I said was, 'Did he drown?'
Lawyer: Who'd you say that to?
Sally Dale: To the nun. And she just said, 'He's gone home for good.'
A former nun admitted to BuzzFeed that a girl did fall from a window, but denied pushing her.
Piche says she didn't see any murders or sexual abuse but witnessed and experienced other kinds.
"You had to sit under the table while other people are eating because you wouldn't eat that particular food or you wouldn't finish your plate," she said.
Some abuse claims were settled in civil cases in the '90s, others were dismissed, but criminal charges were never brought forth.
"I can't fully answer for you what happened back in the '90s when and why these institutions at that time didn't act. We will seek to answer those questions," said Mayor Miro Weinberger, D-Burlington.
Attorney General T.J. Donovan says the task force wants justice for victims which, he says, could just be acknowledgement and apologies.
"There are many victims in our state who have suffered in silence," said Donovan, D-Vt. Attorney General.
But Piche says they have not suffered in silence. They have suffered because they weren't believed.
"People are capable of incredible anger, irritation and not limiting their own ability to be abusive," Piche said.
The Catholic Diocese of Burlington says it will cooperate with the task force and Chief del Pozo claims there could still be more documents to uncover.
The attorney general says the task force will take time and there is no clear timeline for their work. They will be starting a process for victims to come forward and should announce that development soon.