Police: Drunk driver hit woman snowblowing in Essex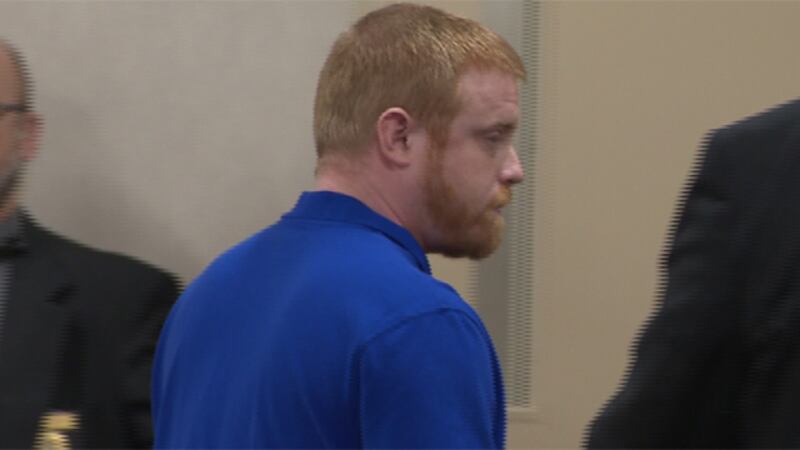 Published: Dec. 18, 2019 at 8:15 AM EST
Police say an Essex woman was injured Tuesday after a drunk driver plowed into her while she was snowblowing her driveway and then took off.
Michael Arnold was allegedly driving drunk when he veered off Sand Hill Road in Essex and hit Shirley Snelling Sexton around 4 p.m. Video from her neighbor's security camera shows the 30-year-old Essex man driving north and then failing to stop after the collision.
Arnold hit Snelling Sexton with such force that her snowblower was nearly folded in half.
"It was severe enough to throw both of them into the air and he left the scene," said Jim Sexton, Shirley's husband. "He hit her pretty hard. He never stopped, he never touched the brakes."
Arnold was arraigned Wednesday and the judge decided to hold him on $30,000 cash bail with conditions. He was ordered to get addiction treatment, not possess alcohol and stay off state highways. He was taken directly to prison from the courthouse.
"There is no way he could have not been aware of the impact with either an object and/or a person," said the judge in court.
Chittenden County Deputy State's Attorney Franklin Paulino says incidents bordering on DUI manslaughter aren't uncommon, but some factors set this one apart. Arnold already has two DUIs, and at the time of the crash, his blood alcohol content was over three times the legal limit.
"It's rare to see such a high test," Paulino said. "And to see someone not stop like this when the potential for life-threatening injuries was so high is very alarming. And to hear that it's the third offense is also alarming."
Jim Sexton says he hopes Arnold can get the help he needs to prevent any future incidents.
"Can't be happy about any of it. I'm sorry for him. I'm sorry for his family. I just pray somewhere along the line he gets the picture," he said.
Snelling Sexton is home. She suffered a broken arm and was being evaluated for other internal injuries.