WCAX INVESTIGATES: Can the state keep up with hemp's exploding popularity?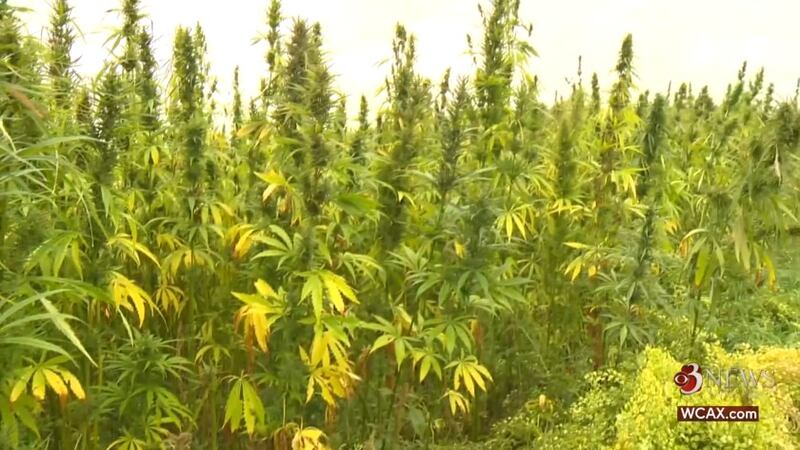 Published: Oct. 30, 2017 at 3:10 PM EDT
It was outlawed for decades, but now is making a comeback. Can state regulators keep up with hemp's explosive growth.
You can find it growing right along the road, and it looks pretty illegal. "I think people are starting to understand that it's different, but they still like to joke around that it's pot," said Rye Matthews with the Vermont Hemp Company.
Looks can be deceiving. This field of green is not pot, it's what one acre of hemp looks like. We checked records at the state agriculture department and discovered there are actually 558 registered acres of hemp right here in Vermont. That's a huge explosion from just a few years ago.
Vermont's hemp boom started in 2013 after lawmakers here passed a bill making it legal, despite a federal prohibition on the plant. Eight farmers signed up to grow it. Just four years later that number has soared to 93. The state keeps track of who's growing and where. It's in a public hemp registry that is open to the public to see.
"If the cannabis you are growing exceeds .03-percent, it's no longer hemp under the law. It's something else," said Tim Schmalz with the Vermont Agency of Agriculture.
That percentage is closer to marijuana -- something that most Vermonters are not allowed to grow. So the question for the state is, how to regulate a crop once outlawed for decades.
"They were worried that people would try to grow marijuana, hide it in some hemp. But as a grower it doesn't really work very well because this will cross pollinate with your marijuana and actually kind of ruin that crop," Matthews said.
"This is new ground. Nobody has really been over this before, except in the public safety and law enforcement community, where they simply say you are either in possession of a controlled substance or you are not -- there's no degree of maybe," Schmalz said.
Now there is a degree of maybe, and testing is posing real challenges for the Agency of Agriculture. We discovered it's taking the state longer than expected to set up a regulatory program. "Hopefully we'll have something in place by this time next year," Schmalz said.
The agency had planned to visit registered farms this summer, at the request of police or farmers themselves, to sample plant's THC levels. The hemp program chief tells us blanket testing would require tremendous resources. "At this point there is no official mandate that we will test all farms all the time. And even if we do have a mandate at some point to go in testing farms or testing cannabis coming off of farms, would it be universal every farm every year? I don't know that would be practical," Schmalz said.
The state is also working to figure out how it will evaluate potency and therapeutic claims of hemp's trendy cannabidiols, or CBD products. And for food stuffs they're looking at thresholds for pesticides and pathogens.