Federal judge orders changes at Vermont juvenile detention center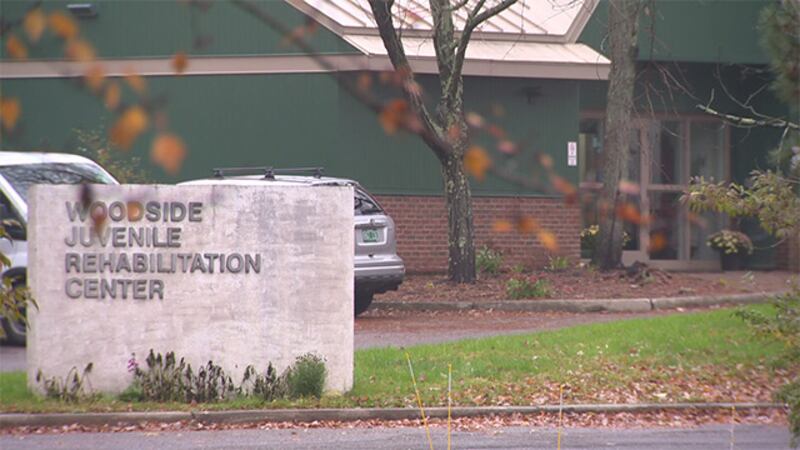 Published: Aug. 13, 2019 at 11:33 AM EDT
Kids' rights may be being violated at Woodside.
We've told you about lawsuits against the facility. Now, a judge's ruling could force major changes there.
Woodside is the state's only juvenile detention center. By law, it's supposed to be focused more on treatment. But a lawsuit alleges the practices there are more in line with corrections. And a judge last week agreed, forcing the state to take immediate action.
Our Cat Viglienzoni spoke with the state's mental health care ombudsman to find out what's next.
"Well, frankly, I was very pleased," said Ed Paquin, the executive director of Disability Rights Vermont.
Paquin says while he thinks the federal judge made the right decision Friday, he's disappointed it took a lawsuit to get changes moving at Woodside.
"By our standard, that's been an incredibly slow process," Paquin said.
The lawsuit they filed earlier this summer was built on eight cases where they could document things like inadequate mental health treatment, unnecessary seclusion or extreme use of force on kids and teens.
"They were using holds that we believe rely on pain. People having their joints put in awkward positions and prone restraints that could affect an individual's ability to breathe," Paquin explained.
Paquin says the judge's decision means the court recognized that there needed to be immediate intervention to prevent juveniles' constitutional rights from being violated. The court mandated that the Department for Children and Families-- which runs Woodside-- work with Disability Rights Vermont to address policy issues ASAP and check in with their progress.
"It's really supposed to be a treatment facility," Paquin said.
When WCAX News tried to talk to DCF Tuesday about the judge's decision, we were told they would not be doing interviews. In a statement, the department claims it's already taking steps by hiring a de-escalation consultant. Paquin says that consultant's 12-page report clearly indicated that DCF needs to move Woodside in line with national best practices.
"Reading a little bit between the lines, there's a recognition there that things aren't going the way they should," Paquin said.
He says there are good people working at Woodside who were probably doing what they thought was the right thing. But he says so far, DCF leadership hasn't been doing enough to change practices at Woodside.
"It's not magic. These things take work," he said. "And it's going to take a lot of work and a lot of time. And it's going to leadership from the central office at DCF."
We spoke with Vermont's defender general, whose office represents almost all of the kids who go to Woodside. He said he was not surprised by the judge's ruling but he is concerned about what he says is a corrections mindset at what is supposed to be a treatment facility.