Shooting suspect who was found insane now faces federal gun charges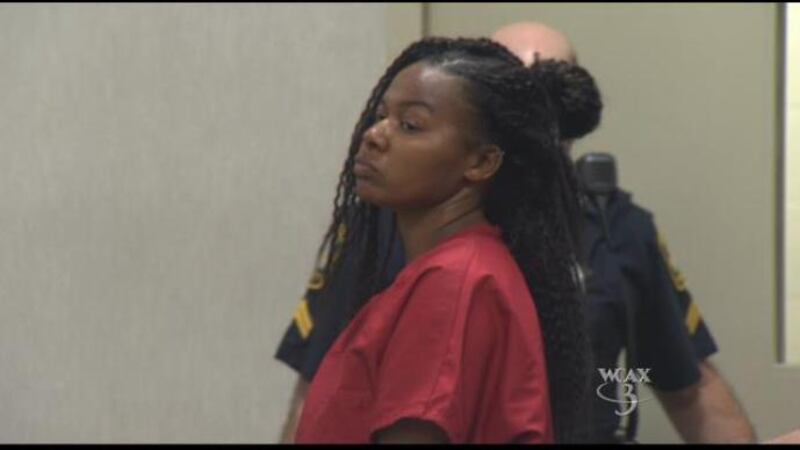 Published: Jun. 12, 2019 at 9:49 AM EDT
Federal gun charges were filed Wednesday against the woman who saw state attempted murder charges dropped due to her mental health.
The move by federal prosecutors was apparently aimed at answering concerns about whether Veronica Lewis could be released from state custody and pose a danger to the public. Lewis has been in custody since police say she shot her firearms instructor, Darryl Montague, multiple times back in 2015.
State prosecutors announced last week they were dropping criminal charges after two mental health experts found her legally insane at the time of the incident.
Now, Lewis faces different charges coming from the federal government.
Our Dom Amato was in federal court Wednesday where Lewis made an appearance. It was a quick hearing but now Lewis faces two separate gun charges and officials believe they have a strong case.
"We are trying to use our federal gun laws as much as we can where they can promote public safety," said Christina Nolan, the U.S. attorney for Vermont.
Nolan has charged Lewis with unlawful possession of a stolen firearm, a federal offense. Lewis is also charged with possessing a firearm after being found mentally ill.
Nolan says the charges were made independently and have nothing to do with the recently dropped state attempted first-degree murder charge.
"In this case, you need to show that she possessed the firearm and essentially that she knew she possessed the firearm, and that she had been previously adjudicated as having a mental defect. So, totally different elements," Nolan said.
State prosecutors dropped the attempted murder charge after Lewis was found insane. She was committed for mental health treatment but that process is confidential.
Nolan says if Lewis is judged insane in this case, the federal process for mental health confinement includes public notification.
"That person would be in a structured, controlled environment, locked down environment during that process," Nolan said.
Nolan says it's not a given that Lewis will be found insane on the federal charges.
Former federal prosecutor and legal expert Jerry O'Neill agrees an insanity defense on the federal level is more difficult to use than on the state level.
"The key term here to me is severe mental disease or defect," he said.
O'Neill believes the U.S. attorney's office knew Lewis would eventually be released to the public with little to no warning.
"As a consequence of that, the Department of Justice decided we believe we could obtain a conviction and provide protection for the public that the state of Vermont is not able to do. That's our duty. We are going to do it," O'Neill said.
Lewis will be back in court on Monday to determine if she should be held in prison while she awaits trial.
We asked Gov. Phil Scott about the new federal charges being brought against Lewis. He said he found out about them Tuesday.
We asked whether Nolan would be bringing new charges against the other two people whose charges were dismissed without prejudice last week.
"I'm not sure about that," said Scott, R-Vermont. "That's obviously her decision and I applaud the attorney general. He sent a letter, I think some of you reported on that, in the letter he said he was going to review those cases, so I think that's good news, as well."
In that letter, Attorney General T.J. Donovan also points out that respecting the work of other prosecutors is crucial to maintaining the public trust.