Five-day climate justice walk ends at Statehouse Tuesday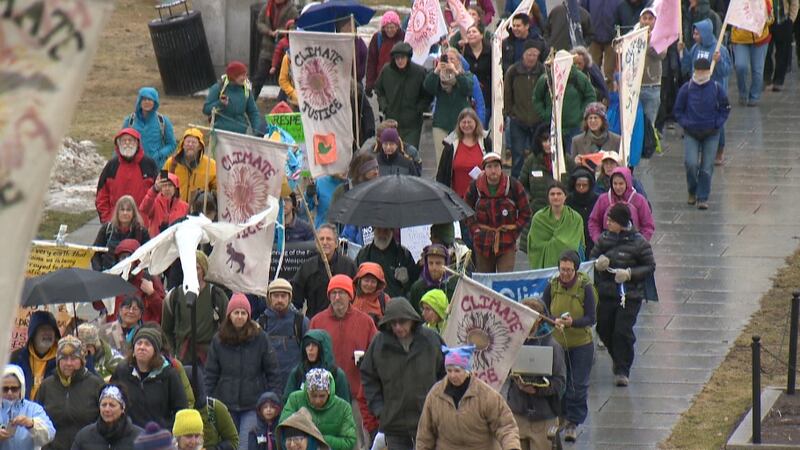 Published: Apr. 9, 2019 at 8:10 AM EDT
A group marching from Middlebury to demand climate action arrived at the Statehouse Tuesday.
The group, organized by 350Vermont, has been walking for the past five days in a bid to convince lawmakers to pass legislation to combat climate change. They briefly went inside the Statehouse to sing and call out some demands.
Organizer Divya Gudur says the number one demand is to ban all new infrastructure for fossil fuels and prevent private land from being seized through eminent domain. Gudur says the group will continue pushing for lawmakers to act.
"We are building a movement and as our movement gets stronger, our youth are rising, and it's time to act right now," she said. "We keep fighting. Yeah, We keep fighting. It's crazy how much has changed just within my life."
Lawmakers have not advanced many climate change bills this year. The House has passed a bill to double the state's fuel tax to fund a weatherization program.