Former Vt. Army National Guard Commander Michael Heston has died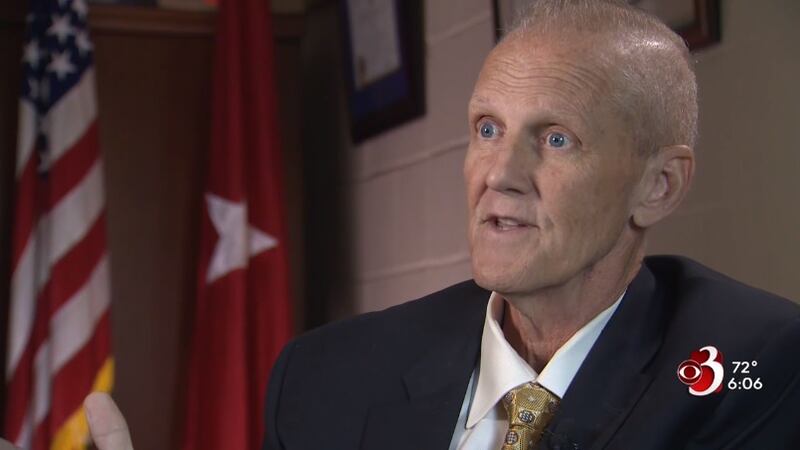 Published: Nov. 15, 2018 at 10:26 AM EST
Former Vermont Army National Guard Commander Brig. Gen. Michael Heston has died.
Our Darren Perron profiled Brig. Gen. Michael Heston in September. Heston was battling a rare form of pancreatic cancer. He blamed his illness on open-air burn pits in Afghanistan. He deployed there three times and worked just 300 yards away from one, breathing in smoke from those fires every day.
Heston tried aggressive treatments but they didn't work. The Vermont National Guard announced his death Thursday.
In a statement Thursday, Maj. Gen. Steven Cray said, "His positive attitude and desire to serve his state and country has touched us all."
Heston retired from command in July after serving in the role since 2014. He commanded at all levels from platoon to brigade. He deployed three times to Afghanistan and brought home two Bronze Stars.
Heston, who dedicated 32 years to the Vermont National Guard, shared his thoughts on retirement to a crowd of well-wishers this summer.
"I could not have been more fortunate to have this as a final command," he said.
The Vermonter spent much of his life in service, not only through the military but also as a Vermont state trooper for 26 years.
In a WCAX News investigation, we learned that thousands of military members-- including some Vermonters-- also say the burn pits made them sick. Others have also died.
The Department of Veterans Affairs set up a registry to document veterans' possible exposure to burn pits but says more studies are needed to see if there are long-term health problems associated with them. There is a push in Congress to get exposure to burn pits to qualify as a disability.