Gov. Phil Scott talks win, next term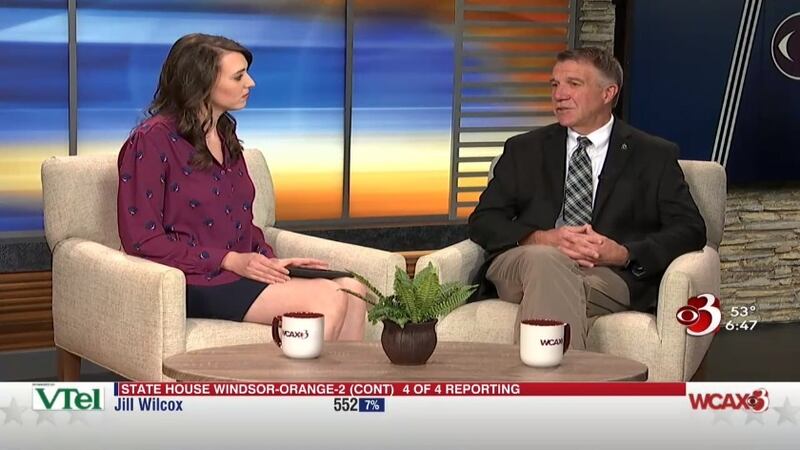 Published: Nov. 7, 2018 at 7:21 AM EST
Vt. Gov. Phil Scott was live Wednesday on the Channel 3 Morning News, following his win against Christine Hallquist.
The Republican incumbent beat his Democratic challenger by more than 40,000 votes and he has a message for those who didn't vote for him.
"I think we all have to do whatever we can to work together to reduce the polarization that we're seeing across the country," Scott said. "Treat each other with respect and civility. We can disagree on the issues, but treat each other better."
Trying to expand access to the internet is an issue Hallquist focused on for much of her campaign. It's an issue Scott says is on his list, but said coming up with a solution isn't easy.
"We're working to try to attach everyone to the internet. Broadband expansion is a priority for us, but it's difficult. It's expensive. I believe we''ll get there at some point. It's going to take some technology changes," said Scott.
Scott said connectivity is vital in the 21st century and said it's especially important to get reliable internet to rural areas in the state.
"When you look at the number of communities that are already attached-- Brattleboro, Springfield, Newport and others-- they have the highest speed access in the state and the highest capacity right now, today, and they aren't thriving economic centers. So, we have some other challenges to go along with that."
Scott still didn't reveal how he plans to fund a Lake Champlain cleanup Wednesday. He said he doesn't plan to raise taxes, has a funding source in mind, but won't reveal the plan until January.
"That plan we'll unveil in our budget. We'll have a long-term source within the existing resources because I don't believe that you need to necessarily come out with a new tax on every issue that you face," he said. "You have to look and see what you can do to do things more efficiently and effectively in order to have the same results."
Scott also says he doesn't believe the state is ready for a tax and regulated marijuana marketplace right now, but that he's not saying never.
"I believe that we need more education in our schools and more oversight in terms of edibles," Scott said. "And also, the impairment on our highways is a significant issue for us. It's the highest priority. Public safety is our highest priority. So, I'll continue to work with the Legislature, the House and the Senate, and see what they are proposing. But I wouldn't be surprised if they came out with something that would move us in that direction."