Gov. Scott declares state of emergency to stop spread of virus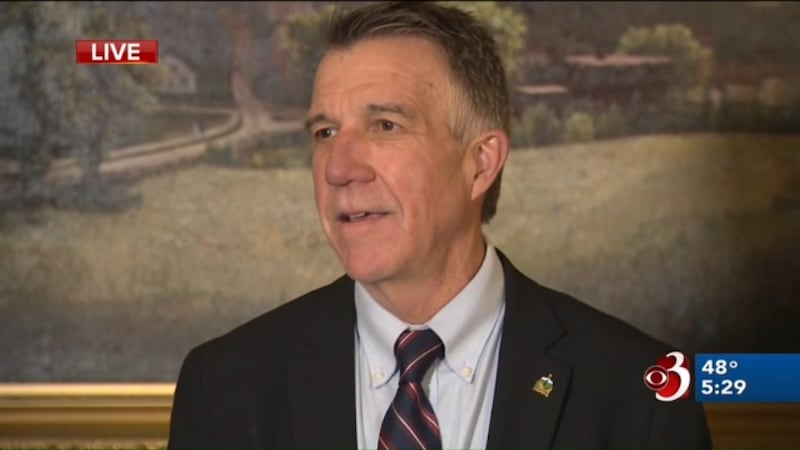 Published: Mar. 13, 2020 at 1:58 PM EDT
With two Vermont patients testing positive this week for the new coronavirus and medical experts saying more cases are likely on the way, Vermont Governor Phil Scott Friday declared a state of emergency to contain the coronavirus pandemic.
Scott says the declaration will include that all non-essential visitors at senior and long term care facilities will be restricted. It will prohibit all large non-essential gatherings of 250 or more. He suspended all non-essential travel of state employees.
The declaration also provides resources to the Department of Public Safety for contact tracing and investigative efforts when a coronavirus case is suspected. The emergency order will be reevaluated by April 15.
Scott said while he will not close schools at this point, he is asking officials to prepare for possible closures if needed.
The declaration came on the heels of President Donald Trump Friday declaring a national emergency that he said would give states and territories access to up to $50 billion federal funds to fight the epidemic.
It also comes as the Vermont Legislature announced Friday that session will temporarily adjourn next week to allow the Statehouse to be deep-cleaned.
Vermont health officials as of Friday say there are two confirmed cases of COVID-19, the disease caused by the new coronavirus. The second case, announced late Wednesday, is a male in his 70s from Chittenden County. He has been hospitalized and is in critical condition. The only other patient was hospitalized last weekend at Southwestern Vermont Medical Center in Bennington.