Vt. social gathering limit to be loosened Friday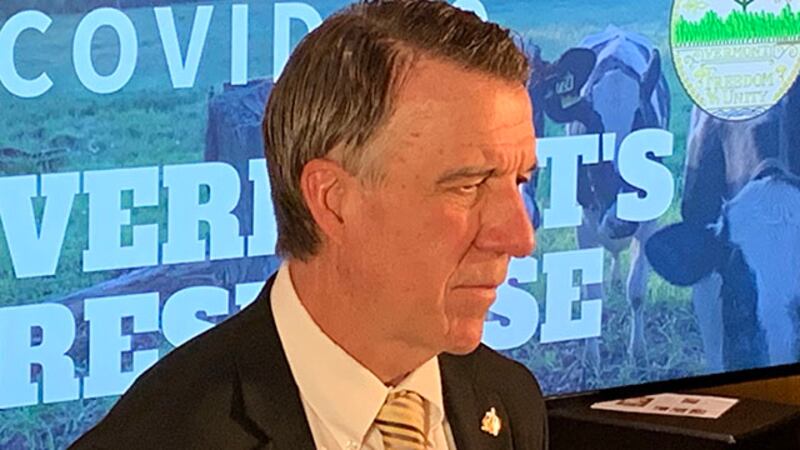 Published: May. 27, 2020 at 7:30 AM EDT
Governor Phil Scott Wednesday said the rate of new coronavirus cases and deaths in Vermont have remained relatively flat, paving the way for an expected announcement Friday to raise the limit on social gatherings and other select businesses.
"If we do this right, if we view this as a marathon, not a sprint, we will win this in the end," Scott said.
The governor had no new reopenings, but did foreshadow which businesses we'll hear about next, saying on Friday we'll get a timeline for when gyms and cleaning services will be able to get back to work, with strict sanitation and reduced capacity.
He said he expected to announce the state will be able to increase the size of gatherings from 10 to 25 people.
Scott also indicated museums will reopen soon at 25 percent capacity. The Vermont Historical Society said shortly afterward they were informed the governor will announce Friday they can welcome people back in their doors on June 1 under the same guidance as retailers.
Guidance for overnight camps for kids is also in its final stages and will likely come soon, though some have already canceled for the season.
Scott said he expects Vermont will be able to open indoor restaurant dining if the numbers remain good. But there's still no timeline for when the two-week quarantine for out-of-state visitors will be lifted, something the tourism industry has said it desperately needs. The governor says they saw 10,000 more cars enter Vermont from neighboring states on Friday for the holiday weekend and says they're working on setting metrics to decide when to relax quarantine restrictions.
"We will have a tourism season -- so to speak -- in the not-too-distant future. I firmly believe that, based on what I'm seeing in other states as well," Scott said
But he also reminded Vermonters that we aren't an island, and with an increase in visitors and reopening Vermont's economy, state officials said they aren't letting down their guard. They are continuing to stockpile ventilators and personal protective equipment so that we're better prepared in the event of a second wave.
"We went through a hell of a practice run here," said Vt. Agency of Human Services Secretary Mike Smith. He says even though surge sites are coming down, they're not being dismantled entirely and can be put back up quickly if needed.
We also learned Scott will announce whether he will seek re-election Thursday.