Grants to help upgrade Northern NY water tank farm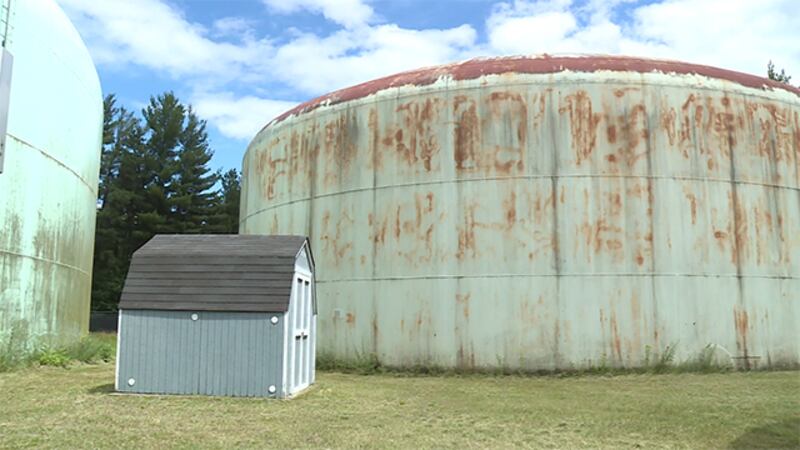 Published: Jul. 6, 2018 at 4:26 PM EDT
"When people turn on the tap, we want to make sure they're getting good, safe water," Plattsburgh Town Supervisor Michael Cashman said.
Cashman and Congresswoman Elise Stefanik toured the water tank farm in Morrisonville early Friday.
"The tank farm really is a parcel of land that we have multiple water tanks on that are the centralized area that distributes water to the town of Plattsburgh, parts of Beekmantown and parts of Schuyler Falls," Cashman explained.
The tour came after the town was awarded $500,000 from the Northern Border Regional Commission. Stefanik wrote the commission a letter in support of the town.
"Congresswoman Stefanik has been critical in helping us secure the $500,000 grant," Cashman said. "She and I have had a number of one-on-one meetings talking about the infrastructure needs of the town of Plattsburgh."
"I've been very active trying to increase those dollars to make it available for our community because we obviously are a northern border region. This is an example of a win for this district and a win for infrastructure," said Stefanik, R-New York.
The $500,000 will go to cleaning the tanks up, adding two new wells to the area and another 2-million-gallon tank at the water tank farm.
"It is the general workhorse of the town that provides the distribution of water to the majority of the region," Cashman said.
The water tank farm supply millions of gallon of water to over 5,000 customers.
"I can tell you that the town of Plattsburgh is one of those communities that's leading the way when it related to infrastructure," Cashman said. "I'm very proud of what our town board continues to do by prioritizing it."
You might have noticed the water tower at the Cumberland 12 theater. Cashman says that is an active work site for these well upgrades. There are 17 sites altogether.