Homeless forced to move out of Burlington campground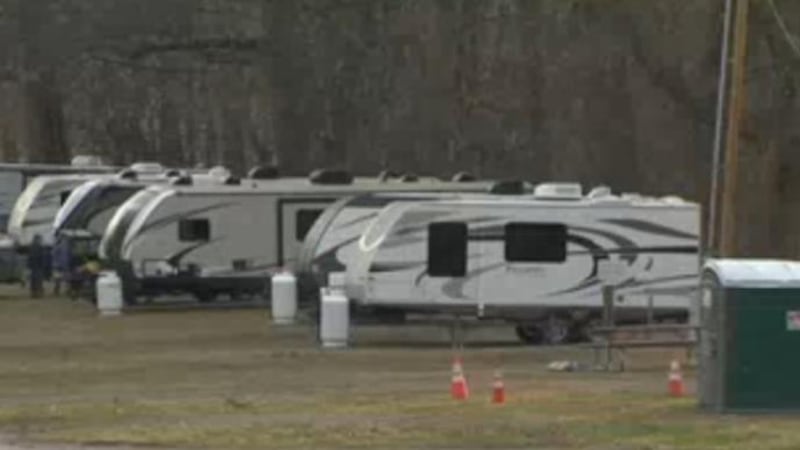 Published: May. 11, 2020 at 5:05 PM EDT
Homeless people who were staying at Burlington's North Beach campground during the stay-at-home order have officially moved out.
The state's contract with the RV company expired Monday morning. There were about two dozen people living at the beach. Thirteen of them have been relocated to the Marriott Hotel in Middlebury. Anew Place says the hotel waived the requirement that all guests have an ID to check-in, but not everyone got the memo before they moved out of the campground at 8:30 a.m. Monday.
"It felt like someone stepped on your puppy," Darryl Galloway said. "Mom and dad didn't want you anymore."
Traumatic, that's how Galloway describes being forced to move out of North Beach campground after seeking shelter there for one month.
"Everything you have is like you're a snail, and you've got your house on your back and everything," Galloway said. "You don't want to bring too much, so you just kept what you could."
The 56-year-old just got out of jail and doesn't have anywhere to go. He says a local ministry is helping him find housing, but until then he's going to sleep in a tent, something he's never had to do before.
"I've been homeless but not like this where I actually have to sleep outside," Galloway said. "I've never slept outside before, so I don't know what that experience is like but I bet you it's different than having a roof over your head."
Galloway says he's going to miss living at the beach, and he wishes the state extended its contract with the RV company renting out the campers.
Anew Place staff say there were talks about an extension but they couldn't make it work due to uncertainties about who would foot the bill, and difficulties managing all parties involved.
"What one agency maybe wanted to be was maybe not feasible for another agency," said Anew's Heather Bush. "I think Thursday was when it finally became clear what our full-time role was based on all of the agencies and what their part is in it."
Anew Place says sleeping bags and tents were provided to guests who are not at the hotel right now. They're planning to put up a tent site at North Beach on June 1.
WCAX News reached out to the Vermont Department for Children and Families for comment on why they didn't extend the contract. They did not answer that exact question, but they said, "While it was unfortunate that we were not able to maintain the campers at North Beach, a hotel room was made available for every household to meet their emergency housing needs."