Is closure of South Burlington skate park a sign of the times?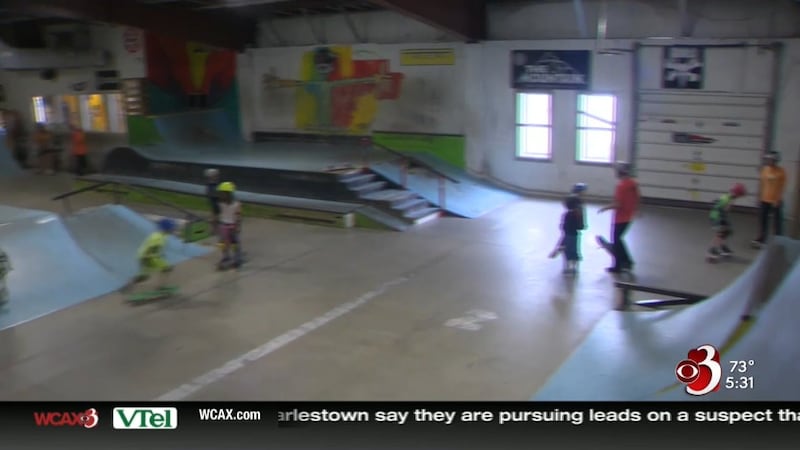 Published: Jun. 27, 2018 at 4:11 PM EDT
The options for indoor activities for kids and teens are dwindling in Chittenden County. Long-time community hotspots have closed their doors recently because of a lack of interest, and some say online gaming and other technology could be to blame.
"It's very emotional, we've built this place ourselves," said David Wood, the co-owner of Talent Skatepark in South Burlington.
He says skateboarding isn't the sport it was when they opened in 2001.
"To see it essentially financially fail is difficult. I mean it's been coming for some time, so it's not really a surprise."
Wood says there are now skate parks all around Chittenden County and mild winters haven't brought in enough business. He says the sport has about half as many participants that it had in the early 2000s and that technology may be playing a factor.
"I see it in my own kids, that it's sometimes harder to peel them off the couch. They're pretty happy to sit there and play on their device," he said.
Wood plans to close Talent's doors for good at the beginning of August. Other businesses have done the same. Skateland in Essex Junction closed last year, and the Essex Speedway shut its doors earlier this month.
While some parents and kids are upset about some of the areas indoor activities closing, they say there's nothing better than getting outdoors to the local park.
"Kids aren't getting outside as much as they used to, it's very sad," said Danielle Wolf, who brings her son to Maple Street Park in Essex Junction almost every day in the summer.
But some kids around the country aren't having the same experience. A U.S survey of parents last year shows kids 8 to 12 years spend three times as many hours in front of a screen than playing outside.
"It's a very sad trend," Wolf said.
Kids at Talent's summer camp say they love being outside and playing with friends.
"I like swimming, playing sports, going to camp Maple Street," said Alexis Moody, age 10.
Nine-year-old Macey McCaffrey was sad about the closure of Talent Skatepark and the Essex Speedway.
"I love those places," she said.
"It also helps other kids get outside," added Moody.
Back at Talent, Wood knows how hard it will be for the community to deal with the loss of summer skate camp. Although they haven't made much money the last few years, he says they gained much more.
"If you measure success by people, relationships and friends, and the community that we've built, I think this place was immensely successful," he said.