Are new regulations killing Vermont's solar success story?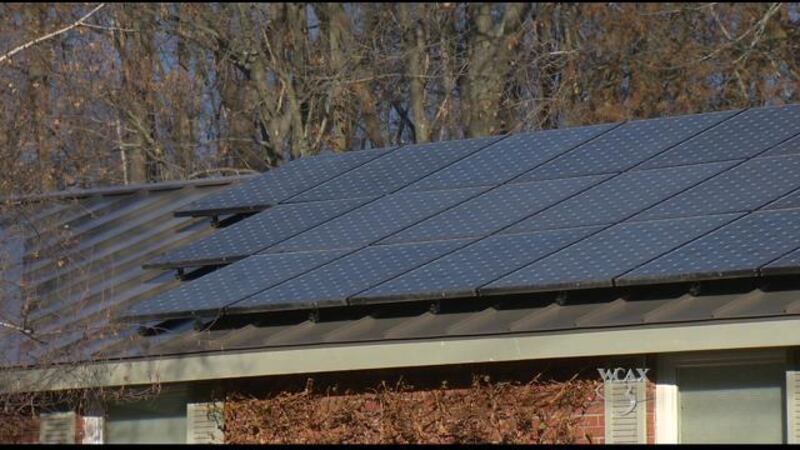 Published: Feb. 13, 2018 at 2:25 PM EST
Renewable energy advocates say politicians in Montpelier and Washington are hurting the solar industry. Utilities, meanwhile, say the policy changes in Vermont are good for ratepayers.
Renewable Energy Vermont's Olivia Campbell Andersen says a new census shows Vermont's solar industry lost 232 full-time jobs in 2017 -- that's 15-percent of the workforce. "When we have volatility in the state regulations and in the federal scene it creates challenges for businesses to know what are the rules," Campbell Andersen said. She blames the regulatory environment. "We think that is the primary driver in the loss of jobs that we saw in this year's solar census."
President Donald Trump early this year approved tariffs on foreign solar panels bought by Vermont companies. And the state changed its net-metering program, a system that allows power customers to send solar power they generate back to the energy grid in exchange for credit. New rules encourage community solar projects and help ratepayers, who subsidize the above market rates utilities are required to pay for power generated under the program.
Campbell Anderson says those changes and permit hurdles are hindering new solar projects. "For the first time ever, Vermont has had both a decline in local solar jobs and a decline in the amount of solar that was permitted," she said.
Riley Allen, the Deputy Commissioner of the Public Service Department, says Campbell Anderson is correct, but Allen says the declines in 2017 are small compared to the rapid growth the two previous years. "I think we're doing very well. Overall we have in excess of 250 megawatts of capacity," he said.
And at least one Vermont utility is not seeing solar suffering from new net-metering rules. "We actually had more applications in 2017 than we had in the previous three years combined," Cohen said.
Campbell Anderson says she isn't seeking to roll back the rules, she just wants to stop any more changes. "We're not asking for rule changes, what we're asking for is stability," she said.
Allen says Vermonters shouldn't be concerned. "Worrying about the year-to-year after a significant run up like we saw isn't what I think of as worrisome," he said. Allen says if the job losses continue - then it will be time to worry.