Leahy: 1,111 set for furlough at Vermont immigration center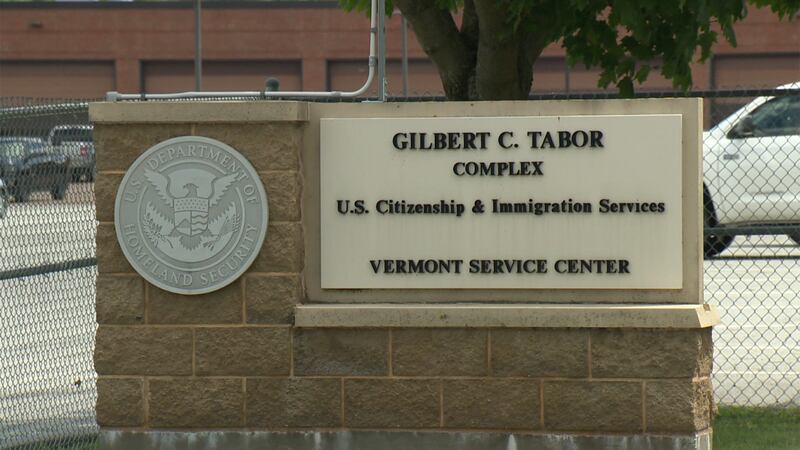 Published: Jul. 1, 2020 at 3:09 PM EDT
The rumors circulating for weeks, now confirmed: Thousands of people across the country who work for United States Citizenship and Immigration Services are furloughed. We're talking about 13,400 across the country and a significant portion of those are here in Vermont. Our Elissa Borden has more on the impact here.
Sen. Patrick Leahy announced on Wednesday that 1,111 Vermont employees will be impacted by this furlough. I'm told about 400 of those are in St Albans.
While we are not currently sure how the furloughed employees were selected, we do know that these are good-paying jobs for the area.
There is concern these furloughs will impact the local economy as many USCIS employees come from other areas in Vermont to work here.
"We had warning that something like this might be coming down if they did not get any additional funding, but it still, the number is a shock-- 1,100 is what I'm hearing right now, and that is a significant impact to not only St. Albans City and Town but the entire county and region. Between this and the dairy economy it's going to be a tough go in the county," St. Albans City Mayor Tim Smith said.
These furloughs go into effect Aug. 3 and there is no specified length of time that they will last.
"They have been told even though they are doing their work loyally and effectively, after August 3rd they can no longer do their job they'll no longer receive a paycheck," said Leahy, D-Vermont.
Leahy is urging the Senate to begin negotiations on another COVID-19 relief bill that would provide money to cover the shortfall.
Danielle Spooner, the president of the union that represents all USCIS employees, was furloughed herself.
"A lot of these people take jobs in the government for security. Franklin County is very rural, we have people that work from Richford, from Montgomery, Bakersfield and all of those places. It will definitely impact the grocery stores and the coffee shops and things that are just starting to open," Spooner said.
She tells me she's working with Congress and the Senate on bipartisan measures that would try to stop the furloughs.
Vermont Gov. Phil Scott said Wednesday he was unaware of the size of the furlough in St. Albans but said it would be another blow to the state's economy.