Marijuana Matters: Vt. advocates look ahead to legal marketplace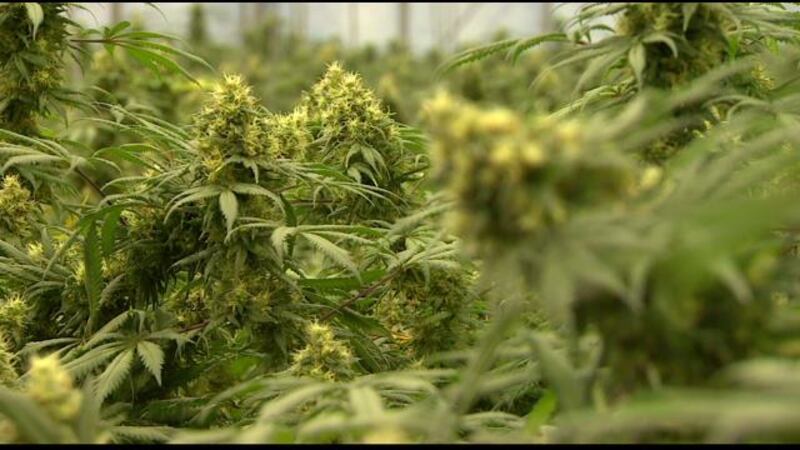 Published: Jun. 7, 2018 at 12:50 PM EDT
Legal marijuana is coming to Vermont next month, but don't expect to purchase any -- it will remain illegal to buy or sell. Even those seeking a retail market say that's ok for now.
"The will power, the energy is there. The potential is there. As far as the regulatory capacity, I think that we are way far behind. The good news is that we have opportunities. There's steps we can take," said Eli Harrington, a pot legalization advocate.
Harrington says because Vermont's medical marijuana infrastructure is so small -- there are just five dispensaries -- the state isn't currently prepared for a retail market. "When you ask how close we are to being able to functionally and practically regulate something that -- looking at an eight, nine figure industry in the state -- we're nowhere near where we need to be," he said.
That's just one hurdle. Additionally, the Vermont House has consistently rejected a retail market. And Gov. Scott won't approve one until his highway safety concerns are addressed.
"I think the governor has made pretty clear that any tax and regulate scheme that might be considered is going to have to first address roadway safety. He really has made that a condition to going down the tax and regulate avenue," said Vermont Public Safety Commissioner Thomas Anderson.
Attorney and former Republican lawmaker Tom Little is co-chair of a commission tasked with charting Vermont's marijuana future -- and answering a tough question. "If Vermont chose to do this through its elected officials, what would be the way to do it for Vermont?" Little said.
He says sorting through the available data and taking expert testimony hasn't been easy. He says everyone has an agenda.
Tom Little: Half the time it seems like it's really just a headline they're searching for.
Reporter Neal Goswami: On both sides?
Tom Little: On both sides. It's tough.
The commission is looking at how many people would buy legal pot, and the price they'll be willing to pay. It will deliver a report in December and provide a plan to create the retail market. Little says lawmakers could act in 2019 to tax and regulate marijuana.
Reporter Neal Goswami: Do you see that as a reasonable time frame and a reasonable path for the state to go down?
Tom Little: It's not crazy. It's not unreasonable.
If the hurdles are cleared, many believe economic opportunity will flourish. A 2014 report by the Rand Corporation estimated Vermonters spend up to $225 million on marijuana each year. If the state allows a regulated market it could generate up to $75 million in tax revenue. Those numbers are hypothetical until a tax rate is approved.
And the report was released before neighboring Massachusetts got in the game. Starting in July they'll launch their own retail market.
Gyan Devi, a Burlington-area herbalist and aromatherapist, makes health products from cannabis. She says they're good for pain and body care, but she's limited to using CBD and hemp oil. Devi says adding THC, the psychoactive chemical in marijuana, will help expand her product line to more customers, potentially growing the business by a factor of ten.
Reporter Neal Goswami: How much will that change what you do and your business?
Gyan Devi: That changes everything for me.
She says other entrepreneurs would also benefit, driving tax revenue into state coffers. "It's going to allow people to put money back into the economy, support other small local businesses. It's going to increase our tax base here in the state of Vermont. Maybe we won't have budget problems," she said.
Harrington, meanwhile, believes lawmakers will begin to see the value of a retail market as potential economic opportunities emerge. "Once our policy makers start engaging, sincerely and proactively, I think they're going to have a lot more fun figuring out how we can spend these legal revenues than trying to find pennies in the couch," he said.
This November's election could help determine whether a retail market advances next year. The will of lawmakers -- and the governor -- will be the final arbiter.