Math fair brings out the numbers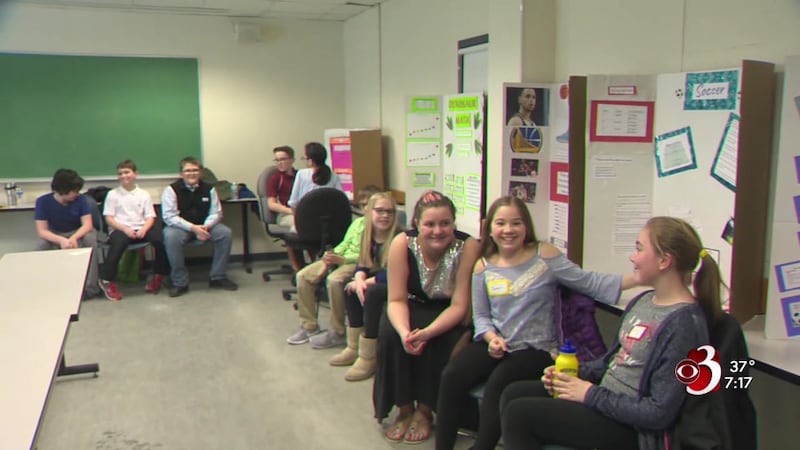 Published: Apr. 7, 2018 at 8:08 PM EDT
A statewide math fair at the University of Vermont featured kids from kindergarten all the way through high school.
It's the second year of the event put on by the Vermont Council of Teachers of Mathematics. Around 60 projects were featured Saturday. Students from around the state proudly showed off their work to the judges, who looked for creativity, organization, appearance and how much students understood their work. Each project had to demonstrate a mathematical concept using examples ranging from basketball stats to a dinosaur's height.
"I think it offers a real, excellent, realistic and meaningful avenue for any student to demonstrate their learning in a nontraditional way," said Steven Ushakov, the co-organizer and a math teacher at Randolph Union High School.
Sixteen schools from six different counties were represented. Organizers hope more students will get involved in math fairs in the future.