Montreal's Olympic Stadium to house refugees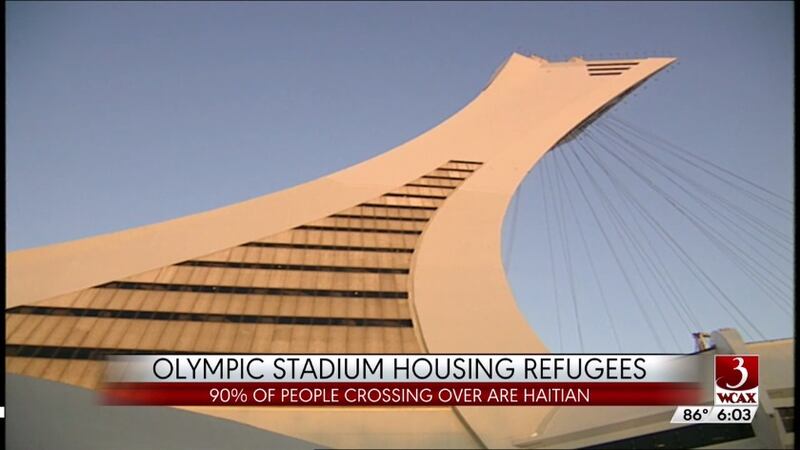 Published: Aug. 2, 2017 at 6:28 PM EDT
A flood of refugees keeps crossing the border into Canada, and now Montreal's Olympic Stadium has been opened to handle the flow.
Cots are now set up in the windowless, domed facility because so many people are crossing into Canada from the United States to seek asylum. Up to 450 people will be housed there temporarily until the government steps in to help them financially.
WCAX News has shown you the scenes from the border in our region of families crossing over. We've learned 90 percent of them are Haitians. That's because the U.S. is weighing whether to end a program that granted them "temporary protected status" after the earthquake in 2010.
Quebec's program director says they helped about 450 people in June and almost 1,200 in July.