Moose drowns in Lake Champlain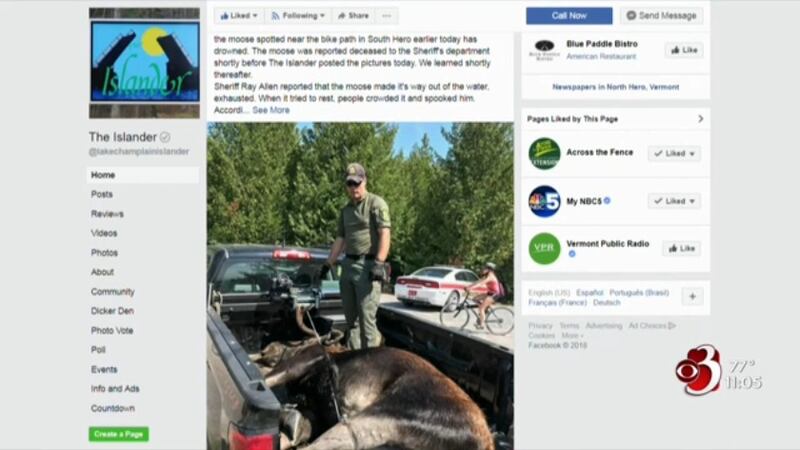 Published: Sep. 3, 2018 at 4:48 AM EDT
Vermont Fish and Wildlife officials are reminding the public to stay away from moose if they encounter one.
This comes after a moose drowned over the weekend, due to bystanders taking pictures and crowding the animal on Saturday.
Officials say a moose swam across Lake Champlain from New York to the bike path in South Hero. The moose made it onto land but was forced back into the water after feeling threatened by onlookers. The moose succumbed to exhaustion and drowned.
"Best practice is to stay away from it. Keep your distance, don't crowd the moose. If a moose feels threatened, it's going to respond by either leaving the area or it's going to respond with aggression and, obviously, we don't want anyone to be a victim of the latter," Vt. Fish and Wildlife Officer Robert Currier said.
Currier says it's not often that moose swim across the lake, but it does happen on occasion.