Mysterious death of Vermont man in Costa Rica raises questions for family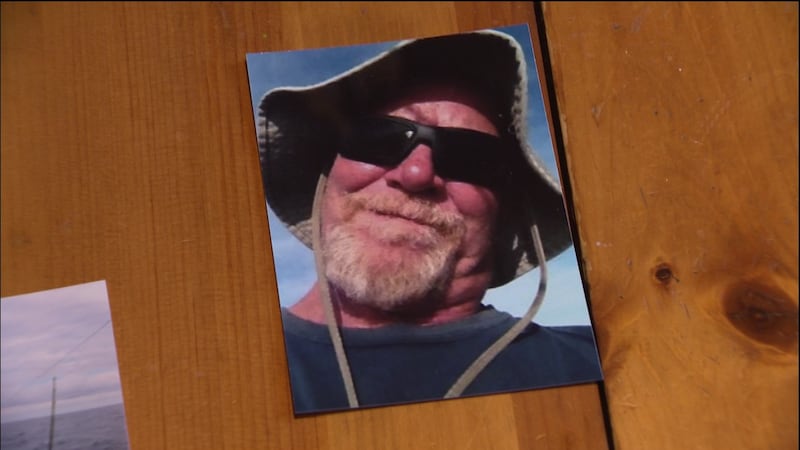 Published: Oct. 17, 2018 at 4:50 PM EDT
A Vermonter living in Costa Rica was found dead last week after being reported missing back in August, now his family is frustrated by what they say has been a slow investigation by authorities.
"He didn't deserve to die this way, not at all," said Sandra LaFrance, who is heartbroken over her brother's death.
Tom Cook, a lifelong Vermonter, had recently retired to Jaco, Costa Rica.
"He loved life. He worked hard, he partied harder," said Samantha Eayrs, Cook's niece.
"And he loved jazz and reggae, which is why I call him my reggae hippy brother," LaFrance said.
But he still kept in constant contact with his family, so when they stopped hearing from him back in August they were concerned.
"We reached out to so many people and nobody had heard from him," LaFrance said.
Weeks passed and then last Friday they got the news -- Cook's body had been identified.
"He was buried in a shallow grave," LaFrance said.
They say the Missing Americans Project was instrumental in helping them get some answers, but niece Eayrs says it will take a while to come to terms with those. "It's this extra sting that will take a long time to sort through," she said.
Authorities called it a murder. LaFrance says they suspect a young woman he had started a relationship with there. "He was really trusting, and really trusted this girl. And we don't exactly know the involvement of all of it, but she is a person of interest for sure," LaFrance said.
Cook's family isn't sure they'll get justice, but their mission now is to warn others about the dangers of traveling abroad and the limitations of the U.S. government to protect them. They want to see the government create a rapid response network globally to help in cases like this.
"I just pray that we can help change that, so the next person doesn't have to go through what we've gone through," LaFrance said.
They say they're working on bringing Cook's remains back and then they will hold a celebration of his life.
For more information: